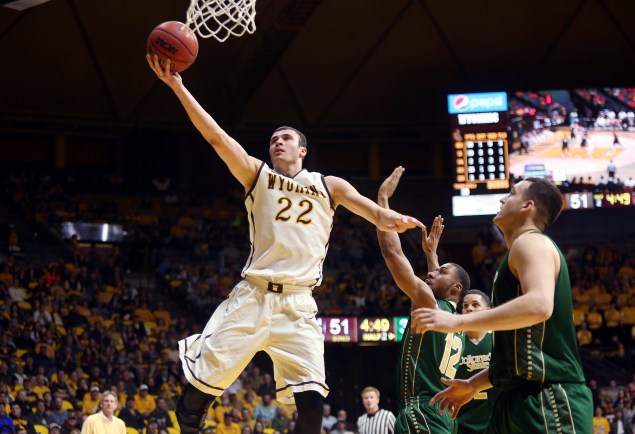 UPDATE: It's official, Nance will be playing tonight.
———————————
Some good news is coming for Wyoming as the school is expected to get senior forward Larry Nance Jr. back in the lineup on Wednesday. Nance has missed four consecutive games after a bout with mononucleosis but has improved since last week, when he traveled with the team to Nevada but didn't play.
According to Robert Gagliardi of the Wyoming Tribune Eagle, Nance is listed as probable for Wednesday's home game against Fresno State. The senior has been working with the team since last Thursday and was scheduled to have a doctor's appointment on Monday.
The team's leader in points, rebounds and blocks, Nance is a vital part of Wyoming's push to make the NCAA Tournament. Without him, the Cowboys went 2-2. After two blowout losses, head coach Larry Shyatt opted to pick up the team's offensive pace the last two games and the team responded well.
Even with Nance returning to the lineup, Wyoming could keep the faster tempo and continue this new style of play as we creep closer to the postseason. Changing styles could make for an interesting thing to face in a conference tournament setting when facing repeat opponents.