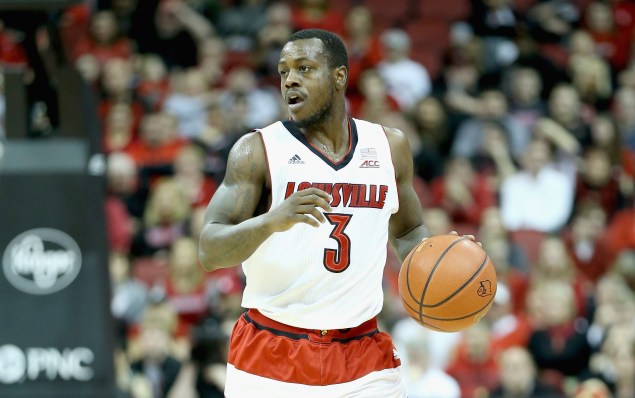 Louisville senior guard Chris Jones was dismissed from the team this weekend and it sent major waves throughout college basketball. The starting guard and the ACC's leader in steals per game, Jones allegedly threatened to smack a woman in a text message last week, according to the report from university police.
Jones was in a relationship with the woman, and according to the report by university police, the woman messed up the guard's room on Tuesday, prompting the senior guard to allegedly text her the threatening message. The guard was later suspended for Louisville's Wednesday loss to Syracuse — in which he did not travel with the team — but was re-instated and scored 17 points in a home win over Miami on Saturday.
The woman is not indentified in the report, but did not want prosecution for Jones. She merely, "preferred that someone talk to him about his behavior."
Louisville's Dean of Students is also going to be notified of the incident.
The loss of Jones is going to hurt Louisville's ability to create offense in its backcourt and its ball pressure on defense, but they'll have to move on quickly to find someone to play alongside Terry Rozier.