On Tuesday, nearly 30 years ago to the day, No. 1 St. John's took on No. 2 Georgetown in a game that became universally known as "The Sweater Game".
It was a rematch from a game that had taken place a month earlier in DC, when the Johnnies snapped Georgetown's 29-game winning streak. That win, combined with an upset of then-No. 1 SMU that same day, catapulted St. John's to No. 1 in the country, something that head coach Lou Carnesecca to the ugly, lucky sweater that he wore to the game.
During the rematch at Madison Square Garden, John Thompson Jr. unveiled a t-shirt replica of Carnesecca's sweater during introductions, an effort to capture some of the mojo that Carnesecca's lucky sweater had brought to St. John's:
I bring all this up because, on Tuesday night at the Verizon Center, right before Georgetown tipped off against St. John's, the GU Stonewalls unveiled a sensational tifo of Big John wearing that sweater: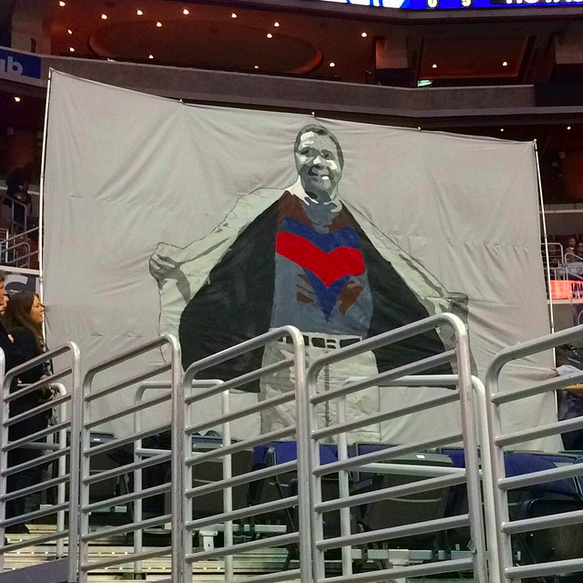 We've written about the Stonewalls before. They are a group of fans that since in one section of the Verizon Center that have taken on the task of making Georgetown games more like European soccer games; tifos like this are a tradition in soccer.