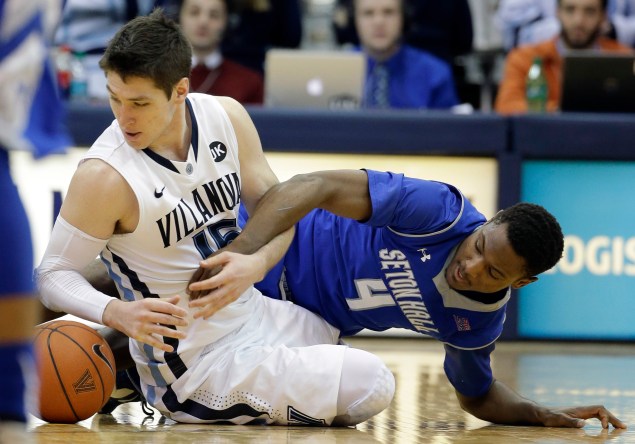 Seton Hall guard Sterling Gibbs delivered a forearm to the head of Villanova guard Ryan Arcidiacono during an ugly road loss on Monday night. The play looks awfully dirty and Gibbs was assessed a flagrant 2 on the play with 4:38 left in the second half and the Pirates losing on the road, 71-45. No. 6 Villanova finished the game with an 80-54 win while Gibbs was ejected.
Here's the play that got Gibbs kicked out of the game:
Here's another angle of the play:
It's unfortunate to see Gibbs make a play like this after all of the great games he's had during the season for the Pirates. Pressure appears to be high on the Pirates right now, and Gibbs just lost his friend and teammate, Jaren Sina, who opted to transfer.
Seton Hall better fix things quickly if they want to play in the postseason. They're now 15-11 and 5-9 in the Big East.
For his part, Gibbs apologized on Twitter shortly after the game:
Arcidiacono responded shortly after: