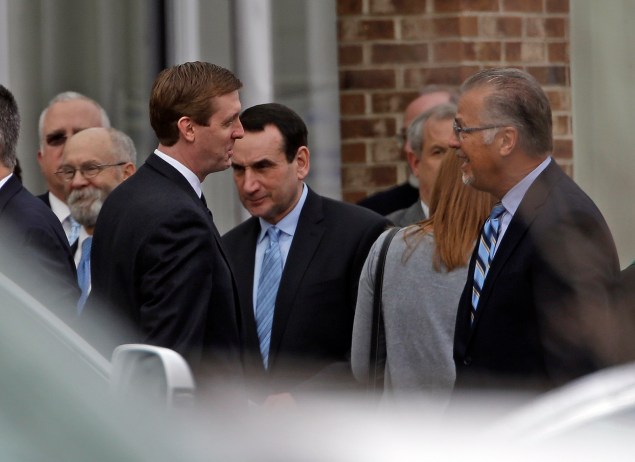 On Thursday a private service was held to honor the life of the late Dean Smith in Chapel Hill, with family, close friends, former players and coaches, and some rival coaches showing up to pay their respects. Among those who were in attendance were former players Brad Daugherty, Rasheed Wallace, and Eric Montross, current North Carolina head coach Roy Williams and former UNC assistant and head coach Bill Guthridge.
Also in Chapel Hill for the private service were former Georgetown head coach John Thompson and Duke head coach Mike Krzyzewski. Krzyzewski paid tribute to Smith by wearing a "Carolina blue" shirt and tie.
The private service was held at Binkley Baptist Church, which was Smith's longtime place of worship. A public memorial will be held February 22 at the Smith Center on the North Carolina campus.