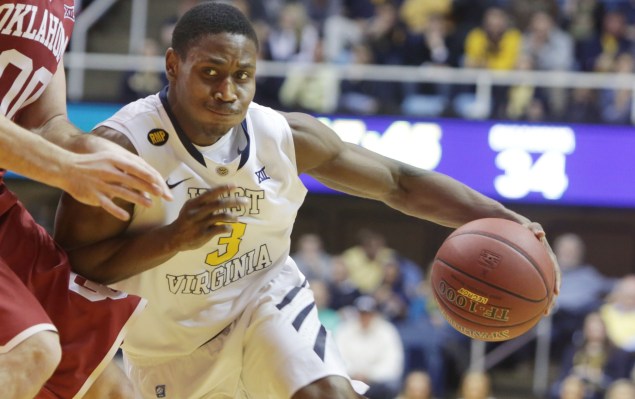 WINNERS
Georgia: The Bulldogs picked up a nice road win over Texas A&M, a win that will only make their computer numbers look stronger. The Bulldogs have a top 25 RPI and a top 25 strength of schedule, meaning that they should be safe barring a collapse down the stretch.
West Virginia: The Mountaineers are not as safe as their top 25 ranking would indicate. They have just two top 50 wins, and one of them is Wofford. They're 7-4 in the Big 12 with six wins over Texas Tech, TCU and Kansas State. Their last seven games come against tournament teams, with four on the road and two against Kansas. There's two ways to slice this: The Mountaineers certainly will have plenty of opportunities for good wins. But every game on their schedule is a potential loss. The question is, I guess, will the team that beat Oklahoma by 21 show up, or will the team that lost to Texas by 27 make another appearance?
Missouri Valley: Both Wichita State and Northern Iowa won again on Wednesday. They were both five seeds in our latest bracket, meaning they can probably both survive another loss or two down the stretch. But playing in a conference that has a myriad of potential "bad" losses, each win becomes more important.
St. John's: The Johnnies are square on the cut line right now, sitting as the first team out in our latest bracket. They beat DePaul at home, which is a win they needed to get with this left on their schedule: Xavier, Georgetown, Seton Hall, Xavier, Georgetown, Marquette, Villanova.
Boise State: The Broncos won their eighth straight game on Wednesday and remained tied for first in the Mountain West in the loss column. They're still on the wrong side of the bubble — having a mediocre non-conference schedule, some unimpressive losses and just two top 50 wins isn't particularly noteworthy — but they're also the hottest team in a down-MWC.
San Diego State: A beat down of Wyoming will look good regardless of whether or not Larry Nance Jr. actually was in the lineup.
UCLA and Oregon: UCLA beat Oregon State and Oregon beat USC Wednesday. Both teams are currently on the wrong side of the bubble, but they're closer enough that they very much need to be included in the conversation. Oh, and they play each other this weekend.
UMass: The Minutemen are fifth in the pecking order in a league that may not get three tourney bids, but they did win their fifth straight games, have good enough computer numbers and have games left at Rhode Island, at VCU and at GW. They'll have chances.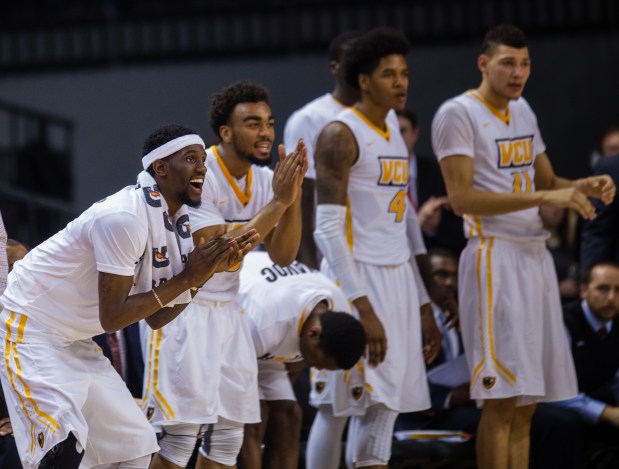 LOSERS
VCU: Let's get this out of the way VCU fans: As of today, even with a loss to La Salle on Wednesday, they're not in danger of missing the NCAA tournament. They were a No. 6 seed in our latest bracket. There's a cushion. But they've now lost three of the last four games with Briante Weber out, and as we know, the committee will factor injuries into the bracket. I know Treveon Graham has been out the last two games, but VCU needs to right this ship before it becomes a thing we really need to talk about.
Wyoming: Already a fringe bubble team, Wyoming has been pounded twice in the last five days on the road. That hurts, but at least they have the excuse that they're without Larry Nance Jr.
N.C. State: The Wolfpack blew a major opportunity to bolster a weak resume by losing to Virginia by four at home. Trevor Lacey missed a layup — a tough one, but a layup nonetheless — near the end of regulation that could have forced overtime. As it stands, N.C. State has a win at home over Duke and a top ten strength of schedule … and not much else.
George Washington: The Colonials took an absolutely crushing loss at Duquesne on Wednesday, falling by 16. Saturday's date with VCU in D.C. is a must-win.
Rhode Island: The Rams already had a slim margin for error, and it got even slimmer with a one-point loss at St. Joe's on Wednesday.
Texas A&M: The Aggies lost a game at home to Georgia on Wednesday, inching them closer to the cut-line. Texas A&M still does not have a top 50 win this season.
Miami: The Hurricanes lost at Wake Forest Wednesday, which isn't a crushing loss but it's certainly not going to help a profile that looks destined to be around the cut line come Selection Sunday. They have computer numbers hovering around the 50s, a great win (at Duke), an awful loss (by 28 at home against Eastern Kentucky) and a sub-.500 ACC record. Miami needs a winning streak.
Indiana: Indiana's resume is slowly looking better as the season progresses — all of a sudden that win over SMU is a good win and the loss to Eastern Washington is a loss to a team with an RPI in the top 75. They lost at Maryland Wednesday in a game they could have won on the final possession, and while that doesn't hurt them, a win would have just about ended any bubble discussion.