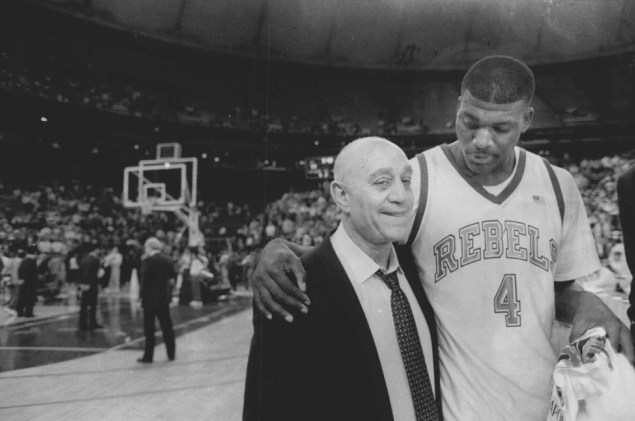 Former UNLV and Fresno State head coach Jerry Tarkanian was taken to the ICU at a hospital in Las Vegas on Monday night after he became unresponsive while being treated for an infection and low blood pressure, according to the Las Vegas Review-Journal.
From the paper:
Tarkanian was in good health Sunday, when he spent the day at home watching basketball games, but he was hospitalized at 9:30 a.m. Monday and still communicating at around 2 p.m. But his condition took a turn for the worse after that, Danny Tarkanian said.
The elder Tarkanian has dealt with a myriad of health issues in recent years, including a 10-day stay in the hospital last spring following a second heart attack.
Tarkanian was the architect of the early-90s Runnin' Rebel team that won the 1990 national title and went to the 1991 national title game. He was inducted to the Naismith Hall of Fame in 2013, a decision that took so long due to The Shark's seemingly annual run-ins with the NCAA. Tark was once paid $2.5 million in a settlement by the NCAA after suing the organization for harassment.