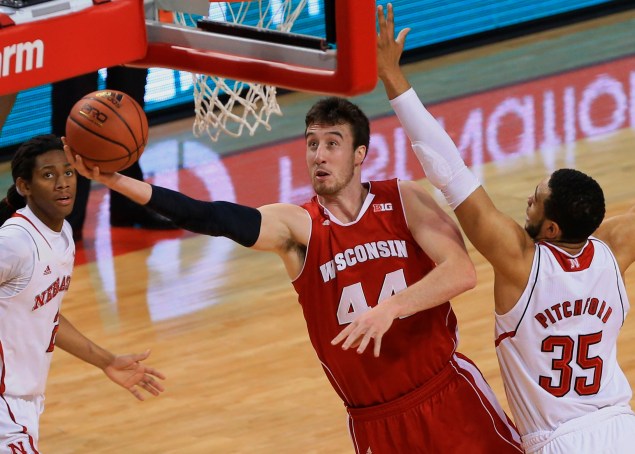 Wisconsin swept the season series with Nebraska and avenged a road loss in Lincoln last season with a 65-55 Big Ten win on Tuesday night. The No. 5 Badgers built a big lead early and were led by a career-high 21 points from Sam Dekker and a double-double of 13 points and 12 rebounds from Frank Kaminsky.
The win means Wisconsin (22-2, 10-1) now holds a comfortable three-game lead over anyone else in the Big Ten as the Badgers have now won seven consecutive conference games. Nebraska (13-11, 4-5) continued its recent slide in conference place as the Huskers have now lost four of their last five games.
It looked like Wisconsin would cruise to victory, as they led by 15 points with under five minutes remaining, but Nebraska made a late run to cut it to 58-53 with under a minute left.
Terran Petteway led the Huskers with 23 points and eight rebounds but Shavon Shields (12 points) was the only other Nebraska player to score more than six points.
Bronson Koenig added 13 points for the Badgers.