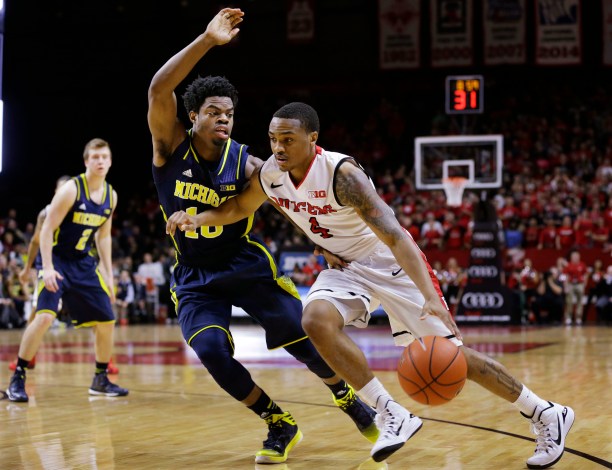 Michigan fought hard in an overtime loss to in-state rival Michigan State on Sunday and the Wolverines played without starting point guard Derrick Walton Jr. for the second straight contest.
The sophomore has been battling issues with his right foot stemming from a sprained toe that has been bothering him since November.
According to Mark Snyder of the Detroit Free Press, Walton was wearing a boot on Sunday and was also on crutches. After the loss to the Spartans, Michigan head coach John Beilein addressed Walton's injury.
"We don't anticipate him back for awhile. We don't have a date, but it won't be for the foreseeable future," Beilein said on Sunday.
The head coach also said that test results were back for Walton and the team knew what was going on in regards to his injury.
Without Walton in the line-up, Michigan's offense will continue to turn to junior Spike Albrecht at point and sophomore wing Zak Irvin also has a lot of pressure on him to produce on a nightly basis. The depleted Wolverines could really use Walton, though, as the team was so thin on Sunday that walk-on Andrew Dakich saw 16 minutes of action.
Dakich played an admirable floor game in his reserve role on Sunday, but he's not going to provide the Wolverines with a lot of production in the stat sheet.