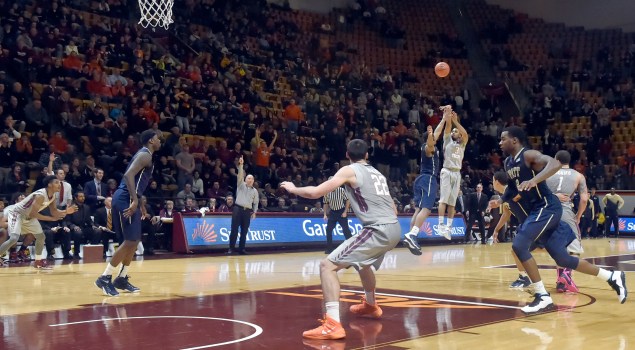 Virginia Tech's Adam Smith had 26 points and knocked down six 3-pointer on Tuesday night as the Hokies earned their first ACC win of the season against Pitt in overtime.
Smith knocked in an absolute bomb with under 3 seconds left in regulation to force overtime and his heroics didn't stop there. The 6-foot-1 junior guard made another NBA-range 3-pointer with the game tied in overtime to lift Virginia Tech to a win.
I mean, look at how deep Smith is on both of these 3-point attempts. And both of them were shots that he took with the game on the line.
(H/T: Twitter user Chad Willis for the photos, ACC Digital Network for the video)