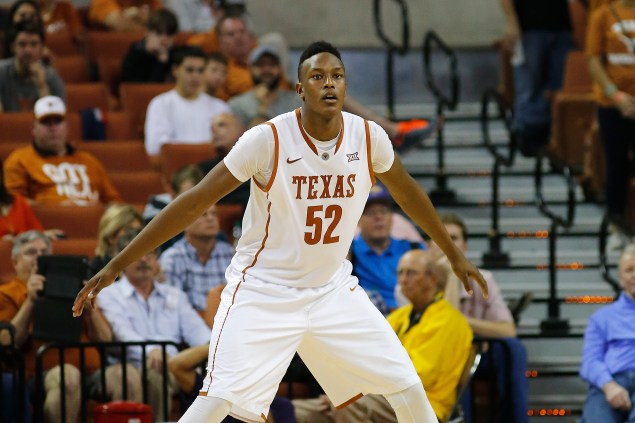 GAME OF THE DAY: No. 19 Texas at No. 15 Iowa State, 9:00 p.m.
This is a big game for both ranked Big 12 foes since they're coming off of losses over the weekend. The Cyclones lost a shocker at Texas Tech while Texas was thoroughly outplayed at home by Kansas — who looks like the current Big 12 favorite. A clash at the Hilton Coliseum could help determine who is No. 2 in a deep league right now. Iowa State has won its last five home games against ranked opponents and always gets up for big games at home. So do their fans. Hilton Magic might get to Texas, who has struggled a bit recently. The key could be how Texas plays in the first half. If Rick Barnes' team is winning at halftime this season, they're unbeaten in league play. If they fall behind in league play, they've haven't won.
THE OTHER GAME OF THE DAY: Syracuse at No. 13 North Carolina, 7:00 p.m.
The only other ranked team of the night playing is North Carolina hosting Syracuse. The Tar Heels are injury-depleted and will have to shoot over the top of Syracuse's trademark zone — which is something they haven't done well this season. But North Carolina has worked the ball well inside and forward Brice Johnson has come up big in two consecutive games for the Tar Heels. The Orange are coming off of a home loss to Miami and could use a nice effort here on the road. This is the beginning of a tough stretch for North Carolina, so they could really use a win here as well.
FIVE THINGS TO WATCH FOR: 
Two of the Horizon League's top teams play on Monday night as Valparaiso hosts Milwaukee and Cleveland State travels to Oakland. The Crusaders are a game behind the Vikings, but have the better non-conference profile.
Low-major fans can rejoice at the matchup of the top two teams in the SWAC. Southern travels to Alabama State in what could be a conference tournament championships preview.
Another dangerous low-major team plays as Stephen F. Austin travels to Lamar for a Southland contest. After knocking off VCU in last season's NCAA Tournament, Brad Underwood's team has started 16-3 (6-0 Southland) and won 12 straight.
The MEAC's only unbeaten team, North Carolina Central, hosts Delaware State. The Eagles have won nine straight and their five losses this season (North Carolina, Creighton, Cincinnati, Maryland and Memphis) are against power conference schools.
Two winless teams take another crack at victory as Florida A&M (0-19) hosts Maryland-Eastern Shore and Central Arkansas (0-17) travels to New Orleans.