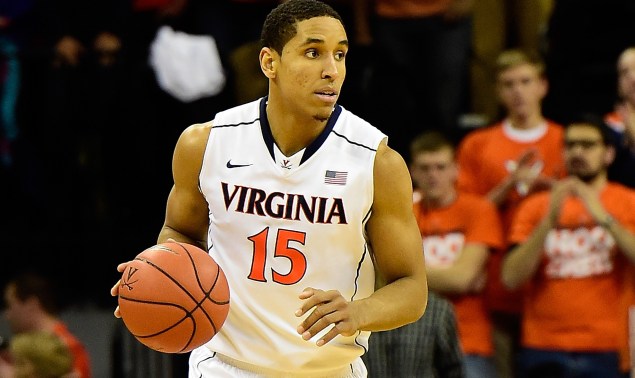 Every Monday from now until every team in the country has a loss on their resume, we will be Tracking The Unbeatens, and predicting when, exactly, that unbeaten streak will end. You can follow along here.
Who lost last week?: None
Kentucky (17-0): Remember when Kentucky was in trouble because they couldn't put away overmatched SEC opponents? Remember when there were doubts about just how good the Wildcats could be in Texas A&M and Ole Miss were taking them to overtime? It seems like a long time ago now, doesn't it? Because the Wildcats got back to their overpowering ways last week. Kentucky blew out Missouri by 49 points on Tuesday night, following that up with a 70-48 win at Alabama that wasn't quite as close as the final score would indicate.
Once again, the Wildcats are rolling, which brings me back to the column that I wrote on Kentucky after watching them roll over Kansas in the Champions Classic. In it, I essentially said that all Kentucky needed to do to go undefeated this season was bring the effort. Their size and depth and athleticism would be too much for opponents, with bodies of NBA caliber athletes coming at them in waves. Play together, play hard and accept that no one is going to play much more than 20 minutes a night. That's the formula for their success this season.
And after a pair of games where it looked like John Calipari's club had gotten away from that, Kentucky was back this week. The key, at least in my eyes, was Coach Cal going away from the platoons early in the win over Missouri. In the first eight minutes, he yanked Marcus Lee and Dakari Johnson for a poor close out and a missed box out, respectively. It made a point. The risk of guaranteeing everyone minutes is that they know they're going to get back into the game even when they're making dumb mistakes. He let his team know they wouldn't play if they didn't play well.
Next Game: Jan. 20 vs. Vanderbilt
First Loss?: Final Four?
Virginia (17-0): The Cavs continued their roll through the ACC this season, beating Clemson and Boston College. They'll get both of the Techs this week before they get into the real meat of their league schedule: visits from Duke and Louisville sandwiching a trip to North Carolina. That's when we'll find out just how good this Virginia team is.
At this point, the 'Hoos have to be considered the favorite to win the ACC title. Part of it is a bit of beneficial scheduling; the only other top five team in the conference that they have to play twice is Louisville, and they've already picked up wins at Miami and at Notre Dame. They're a game up on Notre Dame, Syracuse and North Carolina in the loss column and two games up on both Duke and Louisville.
Next Game: Jan. 22 vs. Georgia Tech
First Loss?: Jan. 31 vs. Duke