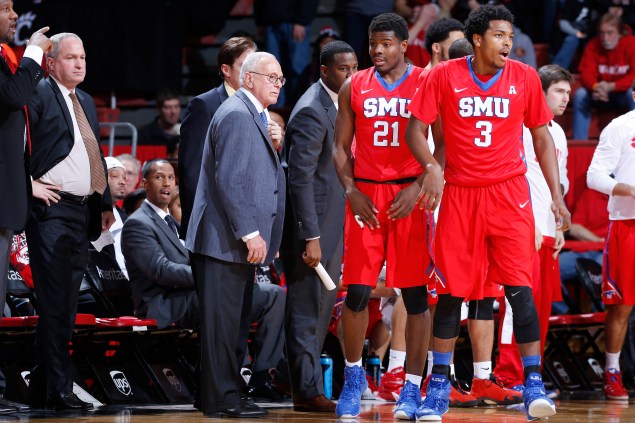 Problems continued to surface for Larry Brown's SMU basketball program on Friday.
Hours after it was announced that sophomore guard Keith Frazier would miss the rest of the season due to academic issues, NBCSports.com confirmed a report from ESPN's Jeff Goodman and Andy Katz that SMU had been sent a Notice of Allegations by the NCAA. The accusations include academic improprieties.
From ESPN:
One of the allegations involves sophomore Keith Frazier's academics as issues began when he was attempting to become eligible prior to his arrival at SMU, according to a source familiar with the allegations.

Sources told ESPN that assistant coach Ulric Maligi's involvement with Frazier before the player enrolled in SMU has been under investigation.
Maligi, the third-year assistant coach, left the team indefinitely on Monday night. The star recruiter also helped SMU land Emmanuel Mudiay before he elected to pursue a professional career in China.
Frazier, who was averaging 10.5 points and 4.0 rebounds per game, isn't the first Mustang to have eligibility issues this season. Markus Kennedy was academically ineligible for the first half of the season. Justin Martin, the Xavier transfer, left the program on Tuesday to turn pro, however, ESPN reported that his decision also stemmed from academic issues.
SMU hosts East Carolina on Saturday evening at 4 p.m. The Mustangs currently hold a 13-4 overall (4-1 American Athletic Conference) record.