Last night, during No. 15 North Carolina's thrilling, 81-79 win at N.C. State, the clock stopped for 15 seconds with just 1:20 left.
You can see the video here. No one seemed to notice:
This wasn't just a TV thing, either. You can see here that the shot clock above the back board says 21 seconds as North Carolina shoots: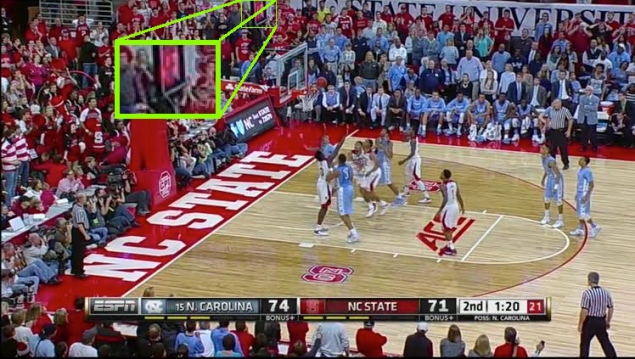 And, when they come back from the timeout, you can see that it says 1:20 on the clock (it's blurry, but trust me, it's there):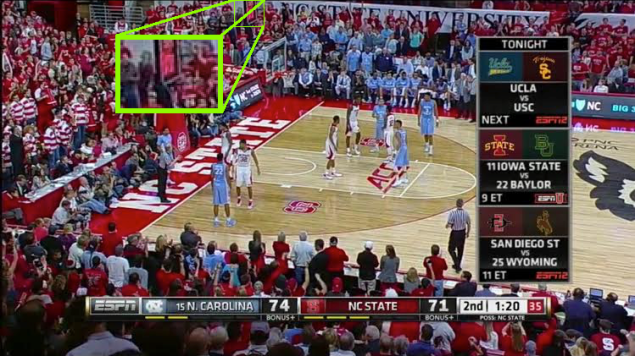 If that's not enough evidence, N.C. State gets the ball back with 44.8 seconds left after a North Carolina shot clock violation on that possession; I'll let you do that math.
Anyway, this is much ado about nothing. If anything, the extra time actually helped N.C. State, who was trying to make a comeback. And since the clock was stopped for just 15 seconds with 21 seconds left on the shot clock, it didn't save North Carolina from a turnover. If anything, it gave the Wolfpack the ball back, down three, with 44.8 seconds instead of 29.8 seconds.
If Caleb Martin's last-second tip had gone in and the game went to overtime, than the Tar Heels would have had a beef.
But since it didn't, no harm, no foul.
Carry on with your day.