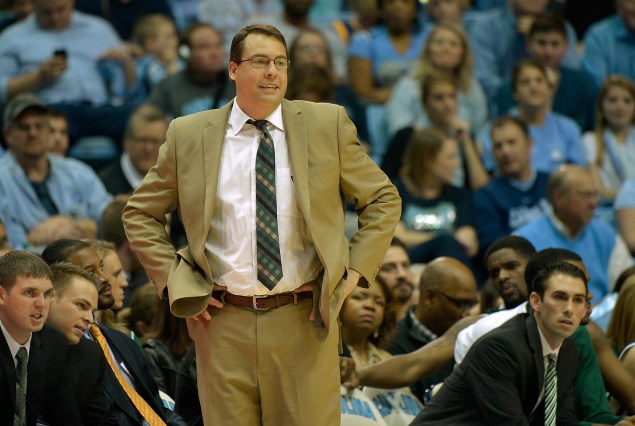 UAB head coach Jerod Haase received a two-year extension from the school, a source confirmed to NBCSports.com. But the interesting part of Haase's extension doesn't come in the additional job security.
The added two-year deal, which runs through March 25, 2019, helps in recruiting but Haase will have the same pay after starting his career 39-39 in two-plus seasons with the school. The AP reports that the University of Alabama System trustees compensation committee approved the deal Monday, which keeps Haase's pay at $525,000 annually plus incentives.
With the new contract, Haase will also keep a clause in his original contract which he agrees to, "keep public statements complimentary to the administrators of the athletic program and to UAB."
In light of UAB axing their football program, this is another way for that athletics department to protect itself from public scrutiny. At least Haase got some more job security out of things. The Blazers are 7-9 but riding a three-game Conference USA winning streak.