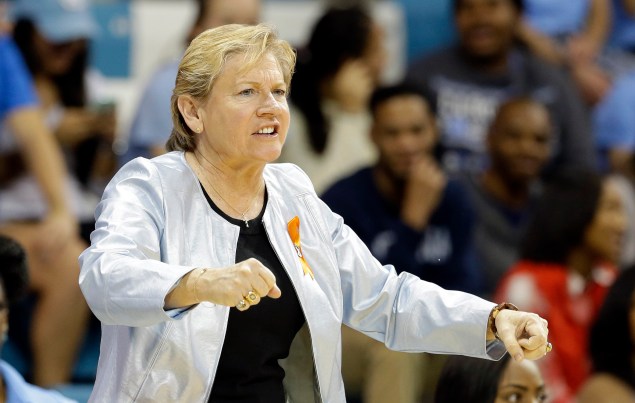 The death of legendary ESPN broadcaster Stuart Scott on Sunday was devastating to the many who admired his unique on-camera personality and his courageous battle with cancer. Over the past two days, we've seen numerous statements and tributes for the 49-year-old Scott, ranging from former colleagues at ESPN, to athletes, and all the way to President Barack Obama.
For North Carolina women's basketball head coach Sylvia Hatchell, however, the loss of Scott was a personal one. While Scott was noted for being a North Carolina alum and having a lot of passion for the school's athletics department, Hatchell battled leukemia and missed all of last season to focus on her recovery.
Hatchell is thankfully now cancer-free and has returned to coach at North Carolina, but she used her pregame speech on Sunday to honor Scott before the Tar Heels' game against Rutgers:
Scott had participated in North Carolina's "Late Night with Roy Williams" every year the event was held since Williams became the Tar Heel head coach in 2003. This season, Scott was unable to attend, but a video tribute was played and a sign was held up that read "#Stuart Strong."
According to ESPN.com's C.L. Brown, that sign still hangs in the team's lounge.
North Carolina's men's basketball team honored Scott on its own with a moment of silence five minutes before tip-off against Notre Dame on Monday night: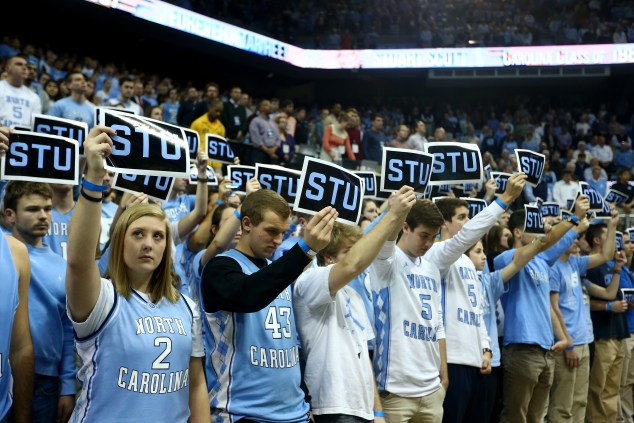 North Carolina also wore a special patch on their uniforms to honor Scott as well: