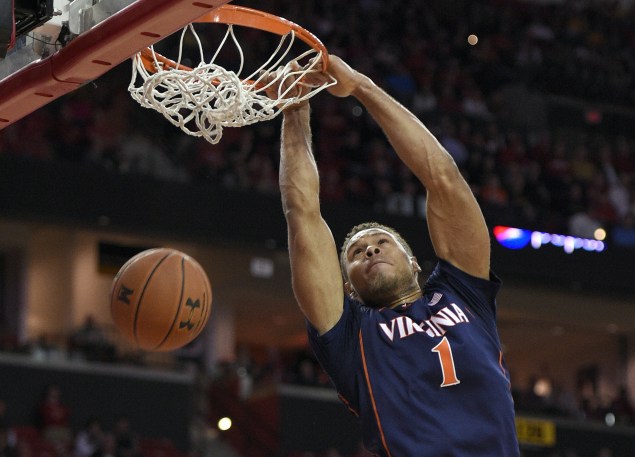 Every Monday from now until every team in the country has a loss on their resume, we will be Tracking The Unbeatens, and predicting when, exactly, that unbeaten streak will end. You can follow along here.
Who lost last week?: Colorado State (at New Mexico), Villanova (at Seton Hall), TCU (vs. West Virginia)
Kentucky (13-0): Kentucky will kick off the easiest part of their 2014-2015 schedule — SEC play — on Tuesday when Ole Miss visits Lexington, and it's the strength of the SEC this season that has led me to believe the Wildcats are going to enter the NCAA tournament undefeated. The second best team in the conference, in my opinion, is Arkansas. The Razorbacks also have the best home court advantage in the league, but they don't get Kentucky at home this season. South Carolina and LSU are good, but I don't see them being able to deal with Kentucky's size. Perhaps most importantly, Florida looks like they're on the verge of heading to the NIT this season.
In other words, who will Kentucky play prior to March that can actually beat them? Frankly, no one. Upsets happen all the time in this sport, and I do think there is some risk of the Wildcats simply getting bored and dropping a game they shouldn't drop, but is that something that you'd be willing to bet on? We went in-depth on that subject here.
Next Game: Jan. 6 vs. Ole Miss
First Loss?: The Final Four?
Duke (10-0): Duke has looked like the second best team in the country all season long, and much of that has had to do with the fact that Jahlil Okafor has been, to date, the nation's best player. And here's the scary part: Okafor is just starting to hit his stride this season. In three games last week, the big fella averaged 26.3 points, 8.0 boards and 2.3 blocks while shooting 30-for-39 from the floor and getting to the charity stripe 28 times.
That's dominance, especially when you consider that one of the biggest knocks on Okafor early in the season was that he wasn't getting to the free throw line all that often. Oh, and should I mention that he is one of the nation's best passing big men? Good luck trying to double-team him.
Beginning with the game against Louisville on Jan. 17th, Duke will play four out of five on the road, with those four road trips being to Louisville, St. John's, Notre Dame and Virginia. We'll know what Duke is made of come February.
Next Game: Jan. 7 at Wake Forest
First Loss?: Jan. 17 at Louisville
Virginia (11-0): Virginia has had a couple of close calls since the last time that we checked in with them. First, it was Davidson torching their packline defense for the first half and then it was Miami taking the 'Hoos to overtime despite trailing by 18 at the half. There really is a lot to like about this Virginia team, but I'm still not sold on them belonging in the same conversation as Duke, Kentucky and Wisconsin.
But you know what? Whether or not I'm sold on them doesn't matter if they can continue to win games. If they can get past Notre Dame on Saturday, they'll likely be undefeated heading into a showdown with Duke on Jan. 31st. That kicks off an eight-day stretch where the Cavs play Duke at home, North Carolina on the road and Louisville at home.
Next Game: Jan. 7 vs. N.C. State
First Loss?: Jan. 10 at Notre Dame