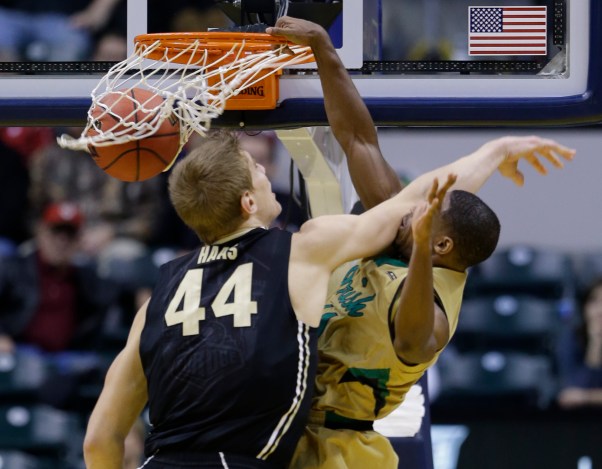 With the return of Jerian Grant, Mike Brey's Notre Dame team was expected to be better than the one that struggled in its first season as a member of the ACC. To this point in the season it's safe to say that Notre Dame, which is ranked 21st in the Associated Press Top 25, has exceeded those expectations.
Saturday afternoon they rolled to a 94-63 win over Purdue in Indianapolis, shooting 54.3% from the field and outscoring the Boilermakers 48-24 in the second half. And for the game Notre Dame shot better than 51 percent from the field, and they converted 12 Purdue turnovers into 22 points.
The best play of the second half came when the outcome was still in doubt, with sophomore point guard Demetrius Jackson driving to the basket and dunking emphatically on Purdue 7-foot-2 center Isaac Haas:
Jackson finished the game with 22 points on 7-for-10 shooting from the field, and he was one of six Notre Dame players to reach double figures.
Video credit: ACC Digital Network