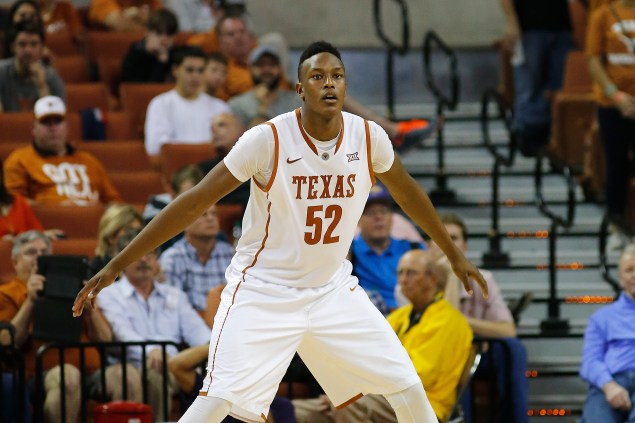 GAME OF THE NIGHT: No. 11 Wichita State 53, Alabama 52
Trailing 51-40 with 5:54 remaining, the No. 11 Shockers mounted a furious comeback and didn't allow a field goal for the rest of the game. Darius Carter's dunk off of a Fred VanVleet pass with 12 seconds left gave Wichita State 23 straight home wins as the Shocker press wrecked havoc on Alabama's offense the last five minutes of the game. Carter paced Wichita State with 16 points.
IMPORTANT OUTCOMES
1. Marquette 78, Arizona State 71
It was the debut for Marquette's new transfer big man, Luke Fischer, and the Wisconsin native made a big impact in his homecoming with 19 points, nine rebounds and five blocks on 9-for-11 shooting from the field. JaJuan Johnson added 22 points and Duane Wilson chipped in 19 as the Golden Eagles looked like a different team with a talented big man in the middle.
2. Northern Arizona 73, St. Mary's 71
This game ended in wild fashion as the Lumberjacks made two field goals in the last 10 seconds to earn a strong road victory over St. Mary's. Quinton Upshur scored the game-winning layup with two seconds left after a turnover Aaron Bright. Upshur finished with 26 points in the win. This is a really bad loss for St. Mary's, especially at home and when Brad Waldow put up 25 points, 15 rebounds and five assists.
3. VCU 78, Belmont 51
Let me make something clear, VCU should win this game against Belmont at home. But topping Belmont by 27 points is an impressive feat, even without Craig Bradshaw on the floor for the Bruins. The Rams forced 17 turnovers and held Belmont to 37 percent shooting as the VCU bench came through in the scoring column. Freshman forward Justin Tillman had 16 points while sophomore guard JeQuan Lewis contributed 13 points to pace the Ram offense.
STARRED
1. Houston's Jherrod Stiggers
The Cougars had a close game against Houston Baptist but Stiggers put them over the hump with 33 points in the win.
2. Texas' Myles Turner
Jahlil Okafor had a monster night on Monday and Turner, a fellow McDonald's All-American, followed suit on Tuesday in a 106-61 win over Lipscomb. The big man finished with 26 points, nine rebounds and six blocks for the Longhorns.
STRUGGLED
1. North Carolina's Marcus Paige
North Carolina won with ease, 79-56, over UNC Greensboro, but Paige once again had a tough time finding his own offense. The junior went 1-for-8 from the field and finished with five points and two assists on the evening.
2. Wichita State's Tekele Cotton
The Shockers could have used the senior guard as another perimeter option in a tight win over Alabama, but Cotton went 0-for-6 from the field and finished scoreless.
3. Alabama's Ricky Tarrant and Rodney Cooper
Alabama's second- and third-leading scorers combined for only 11 points on 5-for-15 shooting (1-for-8 from three) in a loss at Wichita State. The duo usually combine to average a little over 26 points per game.
NOTABLES
Buddy Hield had 16 points in 21 minutes for No. 15 Oklahoma in a win over Oral Roberts as the junior went 6-for-10 from the field and 3-for-5 from three-point range.
No. 3 Arizona cruised past Oakland, 101-64, as Stanley Johnson led five Wildcats in double figures with 18.
Buffalo forward Justin Moss had 16 points and 10 rebounds in the Bulls' 80-70 win over Drexel.
In a matchup of solid mid-majors, Sam Houston crushed Eastern Washington, 76-52 as guard Jabari Peters finished with 16 points.
After losing 116-12 to Southern last season, Champion Baptist College recruited better for the 2014-15 season and only lost 114-50 on Tuesday.
Division II King University certainly wasn't afraid to play Marshall. King actually led briefly in the second half before the Thundering Herd rallied for a 90-76 win.
Payton Henson scored 20 points as Tulane got past Savannah State, 75-67.
East Tennessee State picked up a solid road win over Eastern Kentucky as senior guard Rashawn Rembert finished with 30 points, including 9-for-17 shooting from beyond the three-point line.