Tom Izzo has been very musically involved in 2014 as the Michigan State head coach has used music during multiple public appearances this year. Izzo first appeared with a KISS cover band during the Spartans' Midnight Madness event this fall. But to get more in the holiday season, Izzo played "Jingle Bells" on the accordion during his weekly radio show appearance.
Izzo has done this sort of thing before and players have even come to sing along. Here's a Vine of Izzo doing "Jingle Bells" this year, courtesy of Kevin Pauga:
(Writer's suggestion: Mute this after a few takes to avoid getting a six-second loop of "Jingle Bells" on an accordion stuck in your head. You'll thank me later.)
So which musical version of Izzo do you prefer from 2014?
KISS Izzo: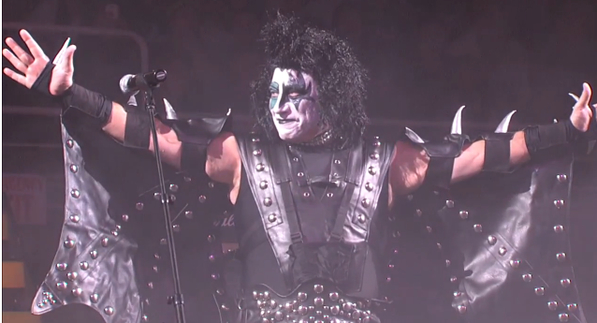 Or Holiday Music Izzo:
(H/T: Rodger Sherman at SB Nation)