Notre Dame became the first women's team to don 'I Can't Breathe' shirts, as the Fighting Irish wore the shirts during warmups in their game against Michigan on Saturday afternoon: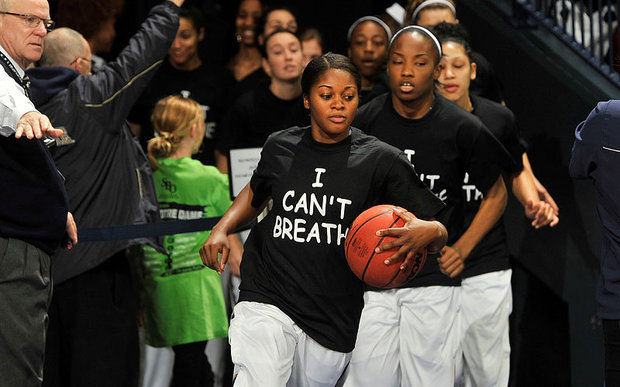 The shirts are part of a movement in this country regarding racial inequality stemming from a number of incidents regarding race, the police and questions with our justice system. 'I Can't Breathe' were the last words of a Staten Island man that died while a police officer had him in a chokehold. It was captured on video. The officer was not indicted.
When asked about it after the game, Notre Dame head coach Muffet McGraw had this to say:
On Wednesday, Georgetown's men's team became the first college athletes to wear the shirts. LeBron James, Kyrie Irving, Kobe Bryant and many other NBA players have already worn them as well.