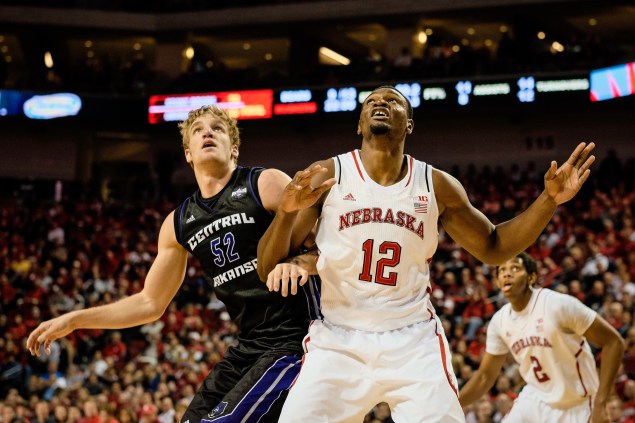 Nebraska will be without senior reserve big man Moses Abraham for a few weeks as the Georgetown transfer has a broken metacarpal. Abraham suffered the injury in practice on Dec. 9 and will be out until late December, according to head coach Tim Miles.
The 6-foot-9 Abraham was putting up some solid early-season numbers for the Huskers, as he was averaging 2.9 points and 5.7 rebounds per game on 62 percent shooting from the field.
As the first big man off Nebraska's bench, Abraham was averaging 15.4 minutes per game and this is going to be a loss for the Huskers for a few weeks because their interior depth takes a major hit, they loss bench rebounding and shot blocking and also the additional fouls that Abraham has to offer.
Abraham already missed Nebraska's loss against Incarnate Word and could miss two more games if he sits out until Dec. 31 when Big Ten play begins against Indiana. With the Huskers already missing Leslee Smith, as he recovers from a torn ACL, Abraham's loss could really sting against a tough interior team like Cincinnati.