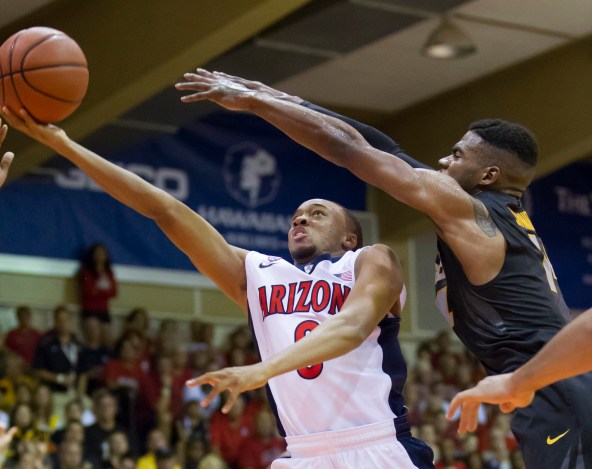 It wasn't always pretty, but No. 3 Arizona defended well and had a balanced effort in a 72-53 win over Missouri on Monday afternoon in the opening round of the 2014 Maui Invitational.
Despite coming off of the bench and battling second-half foul trouble, sophomore forward Rondae Hollis-Jefferson had 15 points and six rebounds while contributing 10 points in a first half in which Arizona struggled to find offense.
Although the offense was once again inconsistent at times for the Wildcats, they did find more of a rhythm in the second half as freshman wing Stanley Johnson added 14 points and junior forward Brandon Ashley contributed 15 as well. They created turnovers for easy baskets and worked the ball around in halfcourt sets and found Ashley for looks or used Stanley Johnson on mismatches.
The defense was still active and intimidating from Arizona as well as Missouri struggled to find any kind of easy looks on the offensive end. The Tigers were only held to 36 percent shooting and 23 percent three-point shooting as Arizona's defense smothered them and forced a lot of bad looks and 17 turnovers in the game.
Arizona only turned the ball over six times and despite a poor shooting outing of 2-for-11 from the field, point guard T.J. McConnell made an impact with nine assists and three steals. Kaleb Tarczewski had a defensive presence with seven points and eight rebounds. It was another solid team win for a deep Arizona team.
Sean Miller's team might not be getting off to quick starts on the offensive end, but they've gotten progressively better this season and this is their first game against major competition this season. Arizona faces Kansas State in the semifinals on Tuesday.