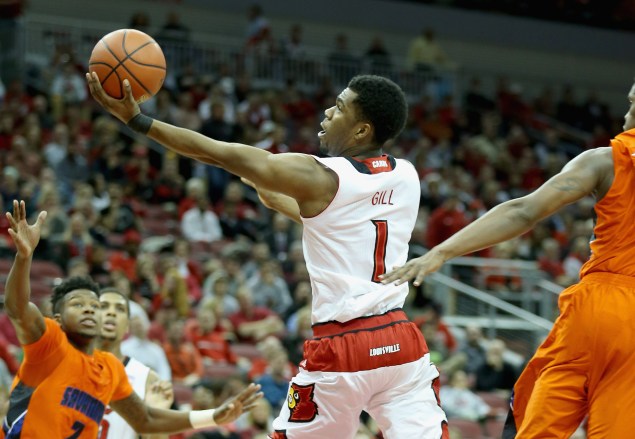 Louisville jumped out to a ridiculous 29-0 lead and held visiting Savannah State scoreless for nearly 16 minutes in the first half as the No. 6 Cardinals cruised to an 87-26 victory.
Louisville held the Tigers to 19 percent shooting (10-for-51) and Savannah State went 0-for-16 from the three-point line and turned the ball over 26 times.
Junior forward Montrezl Harrell led four Louisville starters in double-figures with 15 points while Wayne Blackshear scored 13 points, Terry Rozier added 11 points and Chinanu Onuaku finished with 10 points.
After the sluggish start, Saadiq Muhammad split a pair of free throws for the Tigers' first point with 4:02 left in the first half to make it 29-1. Savannah State finally made its first field goal with 1:26 left in the first half to make it 37-5 as Khaleen Pinkett hit a jumper. Louisville took a 41-7 lead into the break as they held Savannah State to 2-for-26 shooting and 16 turnovers in the half.
Savannah State dropped to 2-3 on the season while No. 6 Louisville improved to 4-0.
After the game, Louisville head coach Rick Pitino had some interesting remarks.
Obviously not much can be gained from a win like this, for Louisville but it is interesting that Louisville put on a defensive performance like this when Kentucky beat Montana State 86-28 on Sunday night. The two rivals play on Dec. 27.