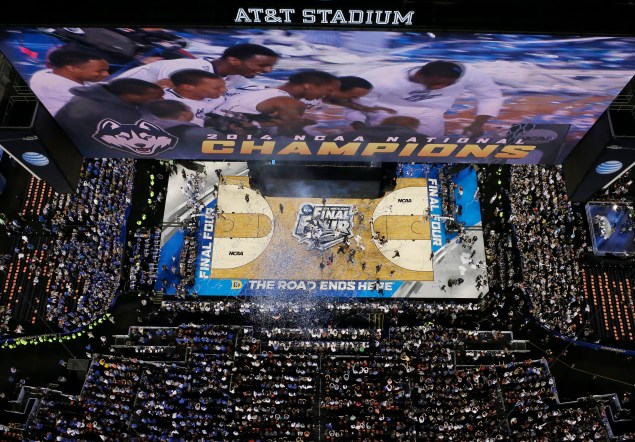 The NCAA sent out a release on Monday morning announcing the sites of future NCAA tournaments, but before we get into that, here is the big news: The Round of 64 and the Round of 32 will now be called … the first and second round!
Finally!
After years of hand-wringing and disgruntled writers complaining about one of the dumbest things in college basketball, the NCAA has finally decided that they will stop referring to those rounds as the second and third round beginning with the 2016 tournament.
The reason that those names were put into place was to eliminate the use of the term 'play-in games' for the First Four. It was a branding effort, really, and it worked. While the First Four is still termed the play-in games by most outlets, it's used in the same way that the Final Four games are called the national semifinals.
The only weird part of the release is that the change won't happen until the 2016 tournament.
Anyway, on to the sites.
The NCAA announced on Friday the locations of the Final Four through the 2021 season, as Indy, which hosts in 2015 and 2021, will bookend a rotation featuring Houston (2016), Phoenix (2017), San Antonio (2018), Minneapolis (2019) and Atlanta (2020).
On Monday, the sites for the first four rounds of the 2016-2018 tournaments were announced. Dayton will keep First Four duties for at least four more years, which is great news for a city that has really supported the event. As far as the rest of the preliminary round sites: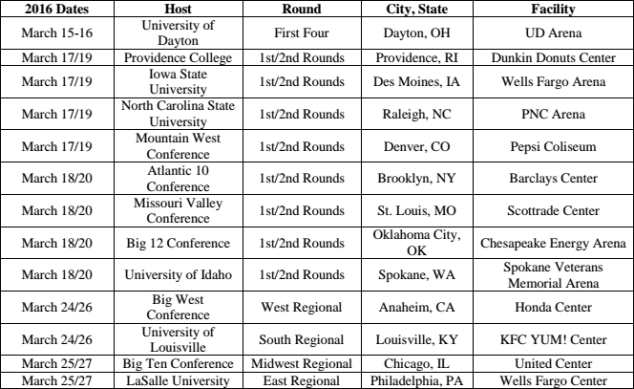 Notes: Neither Brooklyn nor Des Moines have ever hosted NCAA tournament games. Good on the NCAA on bringing the tournament back to NYC, although the Barclays Center doesn't have the same character as Madison Square Garden.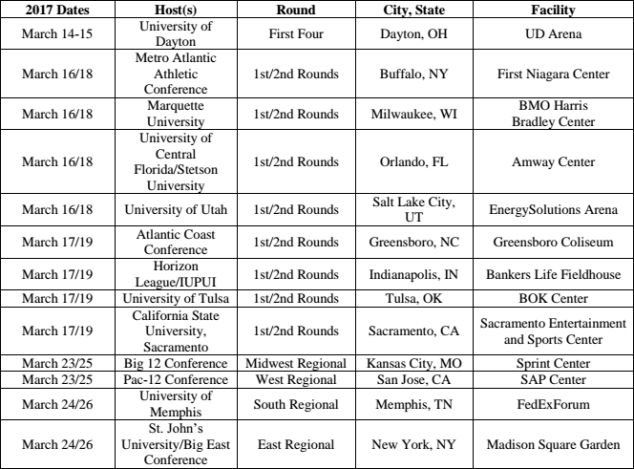 Notes: Hey look! The NCAA tournament back at the Garden! This is something the NCAA should do as often as possible. It's just a great setting for the games.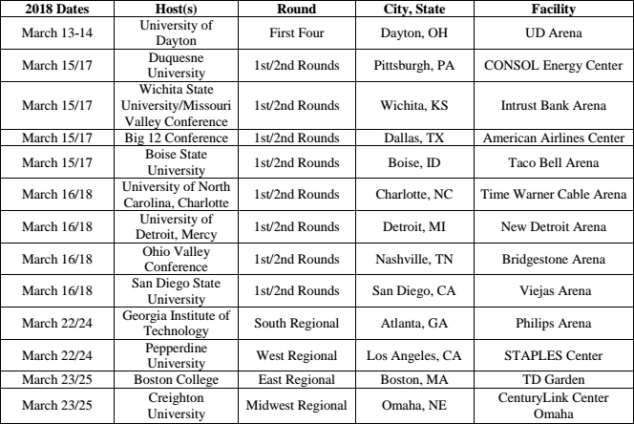 Notes: Wichita will get an NCAA tournament game for the first time in more than 70 years. Oh, and it's official, there will be no domes until the Final Four in any of these three tournaments.