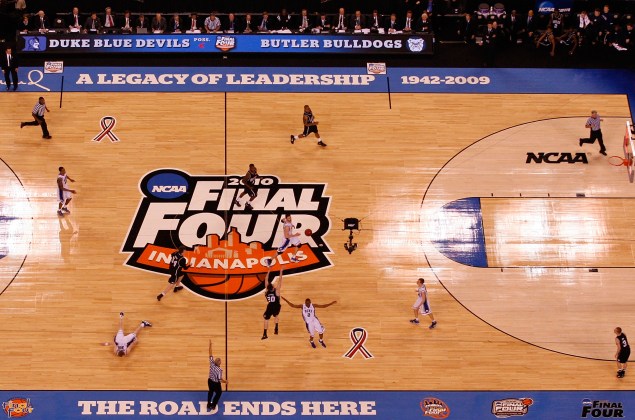 On Wednesday night, Gordon Hayward hit a ridiculous, step-back jumper over the arms of Cleveland's Tristan Thompson to give the Utah Jazz a win over the Fighting LeBrons.
But it also wasn't the first time that we saw Hayward putting up a game-winning shot. For those that don't remember, Hayward's half-court prayer in the 2010 national title game bounced off the front of the rim, meaning that Duke escaped with a 61-59 win.
Here's the video:
A couple of things that I forgot about this shot:
Hayward had a chance to give Butler the lead on a step-back jumper with 3.6 seconds left — he missed — that looked an awful lot like the one that he hit last night.
Kyle Singler got laid out by Matt Howard on a screen that freed up Hayward for that last second shot.
I love Brad Stevens' reaction to the miss. Like his reaction to the win over Gonzaga from two years ago, his arms never uncross … but he does fall to his knees as the ball bounces off of the rim.