Beginning on October 3rd and running up until November 14th, the first day of the season, College Basketball Talk will be unveiling the 2014-2015 NBCSports.com college hoops preview package. We continue our countdown today with No. 17 Iowa State.
MORE: 2014-2015 Season Preview Coverage | NBCSports Preseason Top 25 | Preview Schedule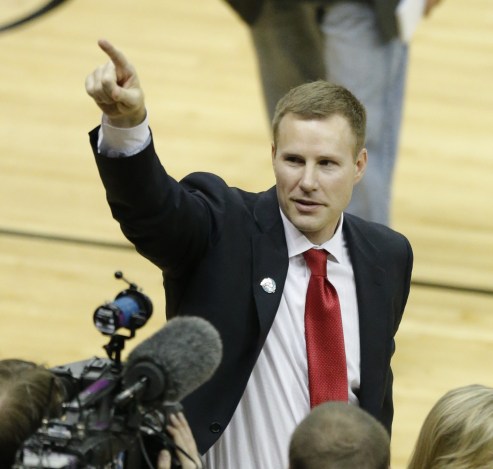 Head Coach: Fred Hoiberg
Last Season: 28-8, 11-7 Big 12 (t-3rd)
Key Losses: Melvin Ejim, Deandre Kane
Newcomers: Bryce Dejean-Jones (transfer), Abdel Nader (transfer), Jameel McKay (transfer), Clayton Custer, Georgis Tsalmpouris
Projected Lineup
– G: Monte Morris, So.
– G: Bryce Dejean-Jones, Sr.
– G: Naz Long, Jr.
– F: Dustin Hogue, Sr.
– F: Georges Niang, Jr.
– Bench: Abdel Nader, Jr.; Matt Thomas, So.; Jameel McKay, Jr.; Georgis Tsalmpouris, Fr.; Clayton Custer, Fr.
They'll be good because … : This is precisely the kind of roster that Fred Hoiberg always has success with. They have the matchup nightmare in Georges Niang, who has lost 25 pounds and may be the single-toughest player to guard in all of college basketball this season. They have a seemingly endless supply of big guards that can knock down threes — Naz Long, Matt Thomas, Abdel Nader, Bryce Dejean-Jones. They have Dustin Hogue, an uber-athletic combo-forward that should do a decent job filling the role vacated by Melvin Ejim. And they have Monte Morris, a sophomore point guard that should have a big year handling the primary point guard duties.
Hoiberg has the athletes that will allow him to get up and down the floor and the shooters that will allow him to spread things out offensively. No coach in the country is better than Hoiberg at drawing up sets that will put his players in a position to succeed, where they can capitalize on their strengths and take advantage of mismatches. Throw in the aura of playing in Hilton Coliseum — Hilton Magic is real, ladies and gentlemen — and the Cyclones will once again be one of the most entertaining teams in the country to watch.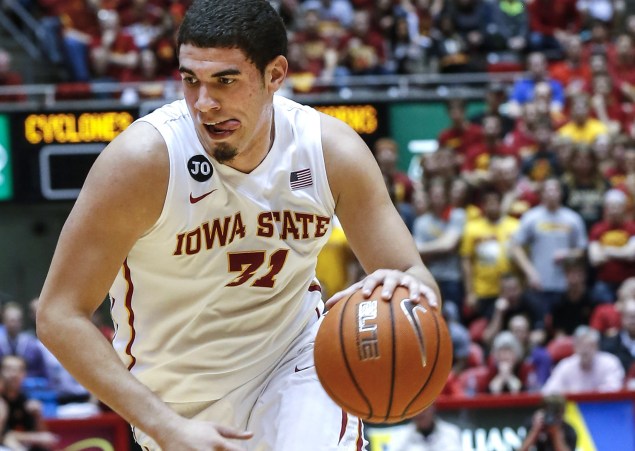 But they might disappoint because … : There are a couple of things that concern me about the Cyclones this season, so I'll just go ahead and lay them out in bullet points:
Defense: The Cyclones have never been known for their defensive ability under Fred Hoiberg — they've yet to finish a season ranked in KenPom's top 50 defensively — which should always be a concern.
Bryce Dejean-Jones: This is less of a concern than it is a question mark. BDJ built a reputation for being too much of a gunner during his time at UNLV and USC. I'd bet on Hoiberg getting through to him — he's batting about 1.000 on transfers in his Iowa State tenure — but until we see it happen, it's a red flag.
Too much Hilton Magic?: Hilton Coliseum is one of the best home courts in the country, but I always get a bit worried by teams that are dominant in their own gyms and struggle on the road. I know, the NCAA tournament is never a road game, but it's also not a home game, either.
Outlook: With all due respect to Mike Krzyzewski and Tom Izzo and Bill Self and all the other usual suspects when naming the best coaches in the college game, I'm not sure there is a better x's-and-o's coach in the country than Fred Hoiberg. There's a reason that he's targeted by many NBA teams every offseason, and it's not because he had a silky jumper when he was still playing.
Simply put, the man knows how to put his players in a position to succeed, particularly on the offensive end of the floor. He also has a proven track record when it comes to getting the best out of players that are on their second, and sometimes third, chance. I had doubts about the Cyclones heading into last season and they went on to finish third in the Big 12 and reach the Sweet 16. I had doubts about Iowa State the year before that and they finish fourth in the conference and came within an Aaron Craft three of reaching the Sweet 16. I had doubts the year Royce White was on the roster, and the Cyclones won 12 Big 12 games.
I have doubts about this year's team, more than some of the teams that I have ranked lower than No. 17. But I've reached the point where I'll trust that Fred Hoiberg finds a way to make everything fit together.