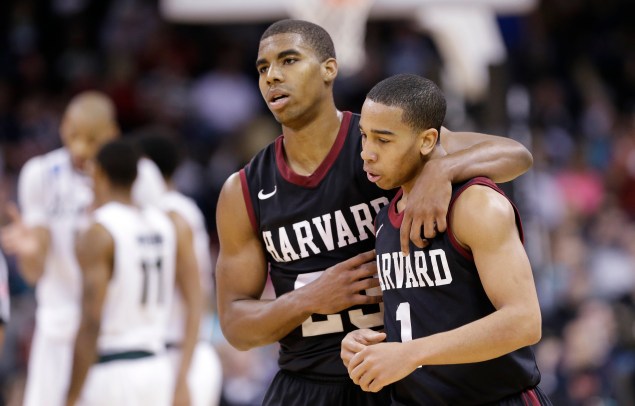 Beginning on October 3rd and running up until November 14th, the first day of the season, College Basketball Talk will be unveiling the 2014-2015 NBCSports.com college hoops preview package.
Here are our Mid-Major Power Rankings.
MORE: 2014-2015 Season Preview Coverage | Conference Previews | Preview Schedule
A quick disclaimer before I begin, because determining who qualifies as a mid-major and who doesn't is always a touchy subject. Here is how we broke it down for these rankings: The Mountain West, the Big East, the Atlantic 10 and the American were all, by default, barred from these rankings. The WCC was eligible with the exception of Gonzaga and BYU. The Missouri Valley was eligible with the exception of Wichita State. Everyone else was fair game.
Why did we eliminate the Shockers from contention? Well, the complicated answer is that "high-major" delegation is more about financial resources, support from the university, the fan base and the community, and consistent, high-level success during the season and on the recruiting trail, but the simple answer is that the Shockers would be the clear-cut No. 1 team here and it's more fun to do this without them involved. Our rankings, our rules. Deal with it.
MORE: Top 25 Potential Breakout Stars | Top 25 Non-Conference Games | Coaches on the Hot Seat
1. Harvard, 27-5, 13-1 Ivy (1st): The Crimson return the core of a team that has won a game in back-to-back NCAA tournaments, notching upsets over No. 3 New Mexico and No. 5 Cincinnati. Their front court is deep, big and talented enough to matchup with just about any high-major. Their perimeter doesn't have a ton of depth, but it does have Siyani Chambers and Wesley Saunders. Barring injuries, the Crimson look like a top 25 team.
2. Georgia State, 25-9, 17-1 Sun Belt (1st): The Panthers back court is absolutely loaded. Ryan Harrow, R.J. Hunter and Kevin Ware are as talented as any group of guards that you'll find at the Division I level. There should be no drop-off from last season's team, the one that went 17-1 in Sun Belt play, particularly if Ron Hunter can find someone to help Curtis Washington on the interior.
3. Louisiana Tech, 29-8, 13-3 Conference USA (t-1st): The Bulldogs lose three starters off of last year's team, but more importantly that brought back head coach Mike White, who nearly took the Tennessee job, as well as their trio of talented guards, Alex Hamilton, Kenneth Smith and the now-healthy Raheem Appleby.
MORE: NBCSports.com's Mid-Major All-Americans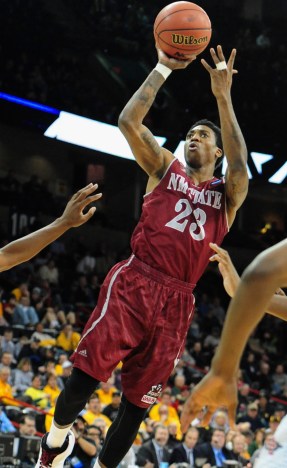 4. New Mexico State, 26-10, 12-4 WAC (2nd): The Aggies have made three straight NCAA tournaments and this season return reigning WAC Player of the Year, Daniel Mullings, as well as Tshilidzi Nephawe and DK Eldridge. NMSU hasn't won the WAC regular season or a game in the NCAA tournament the past three seasons, and this year might change that.
5. Murray State, 23-11, 13-3 OVC West (1st): Thrust into the point guard role after Zay Jackson's knee injury, freshman Cameron Payne quickly made Racer fans forget about Isaiah Canaan. Steve Prohm will return the top four scorers from that team, including double-double threat Jarvis Williams.
6. Saint Mary's, 23-12, 11-7 WCC (4th): Losing Stephen Holt, Beau Levesque and James Walker III will hurt, but Brad Waldow is back and he'll be joined by former Stanford point guard Aaron Bright, Minnesota wing Joe Coleman and Washington big man Desmond Simmons. They'll compete with BYU for the title of second-best team in the WCC.
7. Green Bay, 24-7, 14-2 Horizon (1st): The Phoenix lose center Alec Brown, but they return four of their top five scorers — including star point guard Keifer Sykes — from a team that beat ACC champion Virginia last season.
8. Toledo, 27-7, 14-4 MAC West (1st): Fresh off a school record 27 wins and a trip to the NIT, Toledo returns six of their top seven scorers, including all-league guard 'Juice' Brown, who has started 98 games in his career.
9. Stephen F. Austin, 32-3, 18-0 Southland (1st): The Lumberjacks lost three key pieces from last season's team, but they return reigning Southland Player of the Year Jacob Parker. Head coach Brad Underwood is back as well, meaning SFA will once again be a team capable of winning a game in the Big Dance.
10. Northern Iowa, 16-15, 10-8 Missouri Valley (3rd): The Panthers were a bit of a disappointment a season ago, but they return their top six scorers from last season, headlined by big man Seth Tuttle, while adding Virginia transfer Paul Jesperson.
11. Iona, 22-11, 17-3 MAAC (1st): The Gaels won 20 games for the fourth straight season a year ago. They return one of the best scorers at the mid-major level in A.J. English and should once again be the favorites to win the always-competitive MAAC.
12. Wofford, 20-13, 11-5 SoCon (t-3rd): The Terriers return everyone of significance from a team that won the SoCon tournament a season ago. Along with Chattanooga, the favorites to win the league with Davidson A-10 bound.
13. Yale, 19-14, 9-5 Ivy (2nd): Harvard is the favorite to win the Ivy League this year, but Yale, the only team to beat Harvard in Ivy play last season, brings back a loaded front line, headlined by NBCSports.com's preseason Player of the Year Justin Sears.
14. UC Irvine, 23-12, 13-3 Big West (1st): The Anteaters rode a pair of freshmen to the Big West title last season — 7-foot-6 center Mamadou N'Diaye and 6-foot-3 guard and leading scorer Luke Nelson.
15. Florida-Gulf Coast, 22-13, 14-4 Atlantic Sun (t-1st): The Atlantic Sun may be withering with the loss of Belmont, Mercer and East Tennessee State in recent years, but FGCU's program is as good as ever. Bernard Thompson and Brett Comer anchor the back court while another crop of high-major transfers will fill their supporting cast.
OTHERS RECEIVING VOTES: Belmont, Chattanooga, Cleveland State, Hofstra, Louisiana-Lafayette, Manhattan, Sam Houston State, Siena, Stony Brook, UC Santa Barbara, Western Michigan