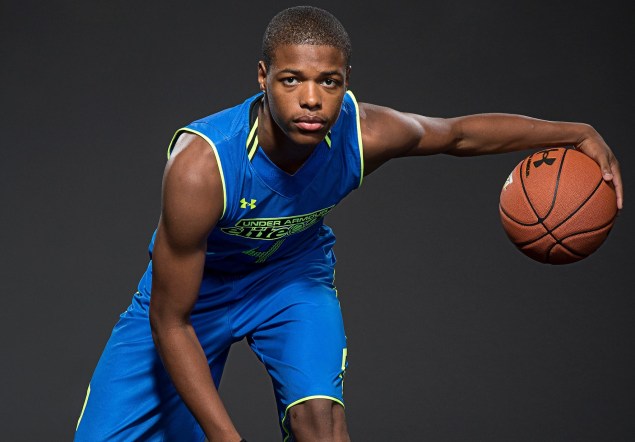 During the July live period, while chatting with an assistant coach about the best players in the country, I asked one assistant coach who he thought the best point guard in high school basketball was.
His answer?
"I'd take Dennis Smith Jr. over Kyrie Irving."
RELATED: Dennis Smith is the next great N.C. guard | Smith stands out at NBPA camp
It was a bit of an exaggeration, but it should give you an idea of just how talented Smith is. A top five player in the Class of 2016 — which might end up being better than the Class of 2013 — Smith, a North Carolina native, is another star point guard in the mold of John Wall, Derrick Rose and Russell Westbrook. He's a next-level athlete that will embarrass defenders around the rim, but he can also beat defenders off the dribble and has three-point range.
He's going to be a good one, and while he might not be better than Kyrie Irving today, there's a chance he could be better than him one day: