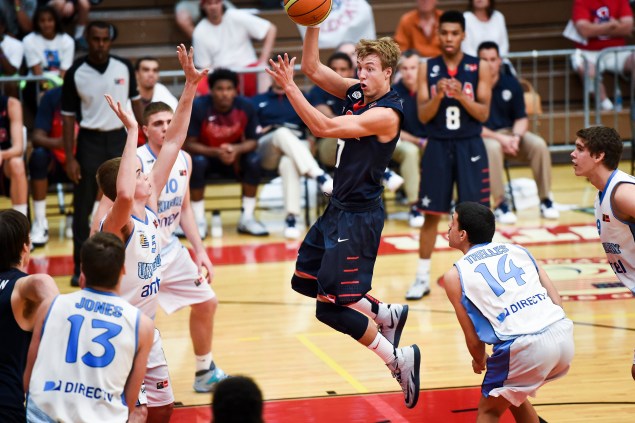 The coach of one of the best AAU programs in Ohio is headed to prison for more than 15 years.
Glen Galemmo, who has been a coach within the Cincinnati Knights and King James Shooting Stars organizations, was arrested and charged with running a Ponzi scheme last July. He was convicted earlier this month of defrauding some 140 investors out of as much as $34 million.
On Thursday, he was sentenced.
Galemmo has been the coach of a group of kids that have played on the same team for years, first as Knights and then under the King James umbrella. Luke Kennard, the No. 24 prospect in the Class of 2015 and a Duke commit, is the most well-known member of that team, but A.J. Harris (Ohio State), Nate Fowler (Butler) and Kyle Ahrens (Michigan State) are big-name prospects that were on that roster as well.
Back in May, Curtis Malone, who ran the D.C. Assault AAU program, one of the biggest and best in the country, was sentenced to more than eight years in prison after he was arrested and charged with a myriad offenses surrounding his side business as a drug trafficker.