It's hard to imagine a kid going through more in his life than what Michigan freshman Austin Hatch has been through.
In 2011, nine days after he committed to Michigan, Hatch was in a plane crash that left him in a medically-induced coma and killed his father, who was piloting the plane, and stepmother. It was the second time that he had lost family members in a crash involving his father. When Hatch was eight, he survived a crash that killed his mother, sister and brother.
Hatch couldn't walk or talk when he awoke from that coma back in 2011. On Sunday, he played basketball for Michigan, checking in with three minutes remaining in the Wolverine's first game on their Italian tour.
"It was a special moment," Beilein said of Hatch's appearance on the court. "Austin even led us in the fight song after the game was over. It's something he has worked very hard for. It was a great moment for our team; however, it was truly special for Austin and his grandfather, Jim, who was here in the stands."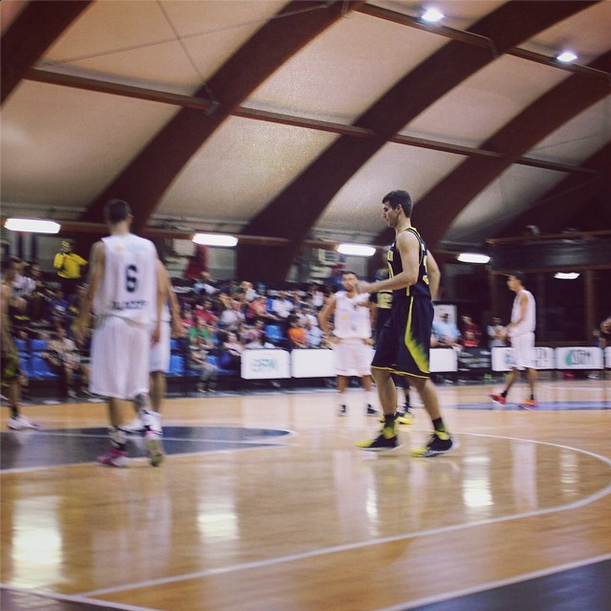 Hatch didn't do much in those three minutes, as he didn't score, shoot, grab a rebound or do anything that showed up in the box score, but he didn't have to.
He played.
And the simple fact that he is still here — alive and able to attend college, let alone play Big Ten basketball — is what makes him the single-best story in the country. We talk a lot about survival, and perseverance, and toughness, and resiliency when it comes to college basketball. Sports in general, really. Normally, it doesn't mean much more than a team winning a game after they were trailing early on. With Hatch, those words are quite literal.
After the game, Hatch led the Wolverines in The Victors.
"It was unreal," he told MLive.com. "To lead the team in the fight song after the game is a big tradition. I learned that early on in the recruiting process and watched U-M sing it a lot on my visits. I always thought to myself, 'I hope someday I am in position to be able to do that.' Just like everything else that happened today, it was just unreal to be able to do that.":