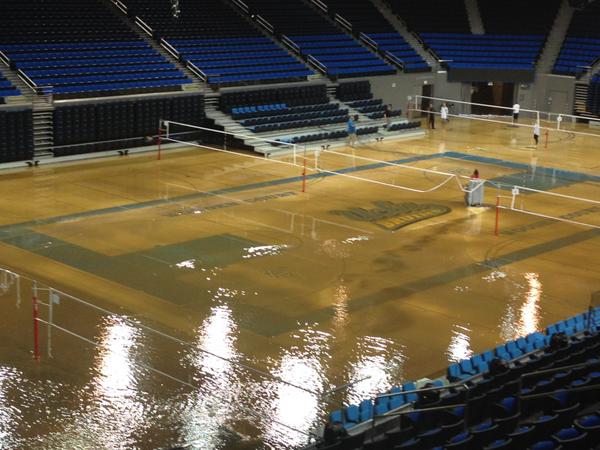 On Tuesday evening, a huge water main break on Sunset Boulevard flooded the UCLA campus. The water poured onto the campus for more than an hour, making its way to the UCLA athletic fields and into the famous Pauley Pavilion.
From NBCLosAngeles.com:
The 30-inch water main ruptured just before 4 p.m. in the 10600 block of West Sunset Boulevard and blew open a 15-foot sinkhole, according to the Los Angeles Fire Department.
Pauley Pavilion opened in 1965, and went under massive and expensive renovations in 2010. The revamped Pauley Pavilion reopened in Nov. 2012. It cost $136 million to renovate the arena and add new locker rooms, concession stands, and video boards.
RELATED: List of UCLA's non-conference home games
A statement from UCLA athletic director Dan Guerrero: "At this hour, we are still gathering information and, to the extent possible, assessing the damage to our athletic facilities affected by the water main break. Regarding specific inquiries and concerns about Pauley Pavilion, most people are aware by now that the floor and locker rooms sustained significant flooding. The water will be removed from the floor tonight. We will then reassess the situation tomorrow morning and be able to provide additional information at the appropriate time."
Here are the photos from the flooding, in and outside, of the historic venue, the first being the floor of the locker room. Not good: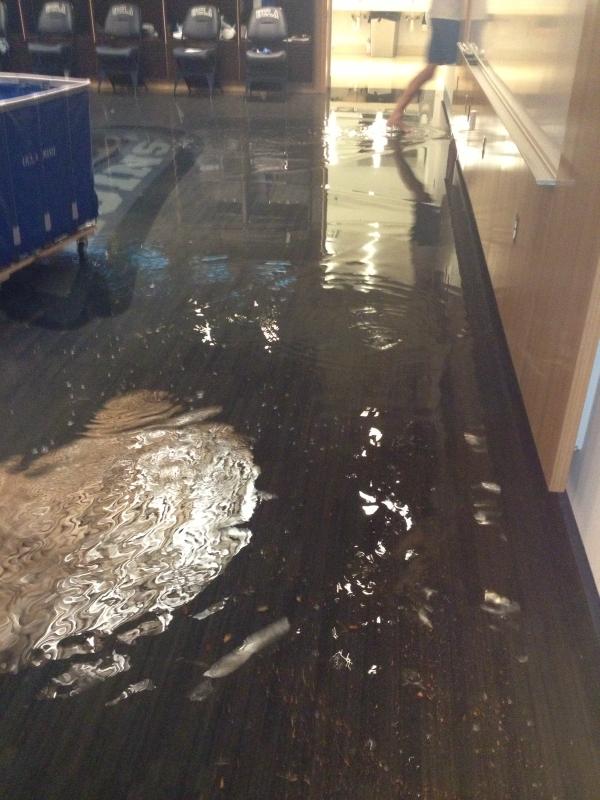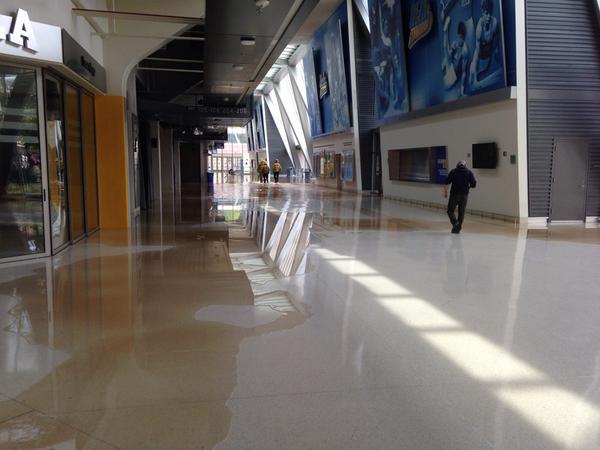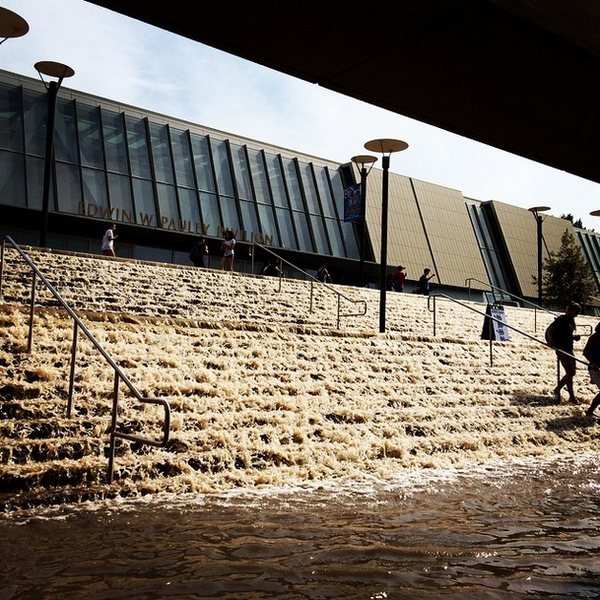 The water reached an underground parking garage:
Someone just sent this to me, water now flowing into the underground parking garages. Dear God… pic.twitter.com/WHjpDNnTX6

— Bruin Country™ (@UCLA_Nation) July 30, 2014
Staff is saying there is a parking lot below level 1. If so, the picture doesn't paint a pretty picture pic.twitter.com/Uy7eeXXAOc

— Jeong Park (@JeongParkDB) July 29, 2014