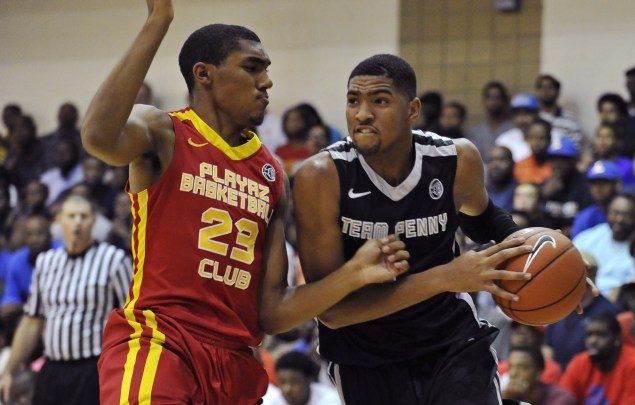 NORTH AUGUSTA, S.C. — The July live evaluation period came to a close on Sunday as college coaches from across America finally got the chance to return home after 15 days on the road evaluating over the last three weeks.
But for Miami (OH) assistant coach Trey Meyer, evaluating at the Nike Peach Jam during the second week of the July period meant a return home to a lifetime full of basketball memories.
A native of North Augusta, South Carolina — where the Peach Jam is played — Meyer has a unique bond with one of summer basketball's most famous tournaments. The 28-year old Meyer has worked, played or coached in some form at the Peach Jam since he can remember.
"I don't remember the exact year I started working it, I just remember growing up and it was something I did every year," Meyer said to NBCSports.com.
He fondly remembers watching a high school version of Dirk Nowitzki play with an international team at Peach Jam in its early years before Meyer finally had the chance to play in the event himself with the South Carolina Ravens.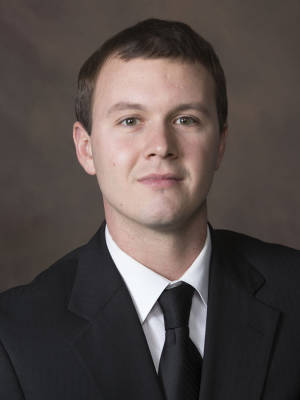 Meyer once buried four three-pointers in one game at Peach Jam as a player and later returned to coach a 16U team comprised of local North Augusta players, winning a game against national competition. The North Augusta native's long-standing relationship with the Peach Jam has made him an unofficial historian for the event.
"It's come a long ways, I can still remember the first year they had it when they had it over at Augusta State University. It just seems like each year it just gets bigger and better," Meyer said of the Peach Jam. "I've been a ball boy, scorekeeper, player, AAU coach and now I'm blessed enough to be a college coach and it has a huge impact on this community. It's just a tremendous tournament."
Meyer's father, Rick, is the Director of the Riverview Park and Activities Center, where the Peach Jam is played, and the week of the event becomes a family reunion of sorts for the Meyer family.
Trey's two younger sisters worked this year's Peach Jam as scorekeepers, their mother usually sells t-shirts and the family's grandparents also usually attend the Peach Jam to watch some of the best high school basketball players in the country.
The Meyer family isn't unique with their local bond to the event. Many local fans and high school basketball players come out and pack the stands for each game and give the tournament a unique feel among grassroots events.
"It just gives North Augusta something special. Augusta has The Masters — and not that the Peach Jam is at that level — but it's an event that people look forward to once a year," Meyer said. "You get the best upcoming college players in the country, the best college coaches, and all of the people living in the area, they get to see their favorite coaches. It's their own unique event. And obviously, it has a tremendous economic impact on the town because the population probably doubles when this event is going on."
College coaches and media members that are veterans of the Peach Jam know to book hotel rooms as far as six-to-eight months in advance to make sure they don't end up in undesirable accommodations. Restaurants and bars around town are also usually filled with coaches and fans throughout the week. But Meyer has a leg up on the out-of-towners as he still opts to stay in his childhood home with his family during the Peach Jam.
"I stay in the house I grew up in. It's awesome," Meyer said with a smile. "My Mom has actually formed my old bedroom into memorabilia of me and my sisters; things she's collected over the years. So I actually sleep in one of my sister's rooms. But home is home. I can sleep on the floor and it's still home. They always say, 'You can get a hotel if you want,' and there's no way I would do that."
Being the local guy, Meyer also has plenty of colleagues asking for recommendations on local places to go. Meyer plays a willing host and can offer insights on a number of different places in the Augusta and North Augusta areas.
"Most people in the basketball world, if they ask me where I'm from, I'll say, 'North Augusta,' and I don't know that it really clicks, so I'll say, 'Where the Peach Jam is,' and they instantly recognize it and love the place and the tournament," Meyer said.
"I get hit up for all different things. Where to stay, where to eat, where to go at night. It's cool, it gives me my own unique perspective for everyone else."
The Peach Jam itself has grown quite a bit over the years. As the finals for Nike's Elite Youth Basketball League, the final four and championship game of the event is now nationally televised and many casual college basketball fans that don't follow recruiting can at least recognize the significance of the tournament every July.
From a small-town tournament covered by local publications to the current iteration that commands writers and TV personalities from across the country, Meyer still believes the Peach Jam is the best event of the summer.
"I think it's the best of the summer. I've always thought that, ever since growing up," Meyer said. "Going back to when I've coached and traveled to different tournaments, I think it's the best one of the summer. I may be biased, but the food, the hospitality, the way people treat you and the way the community comes out and supports it, it's just a special tournament."