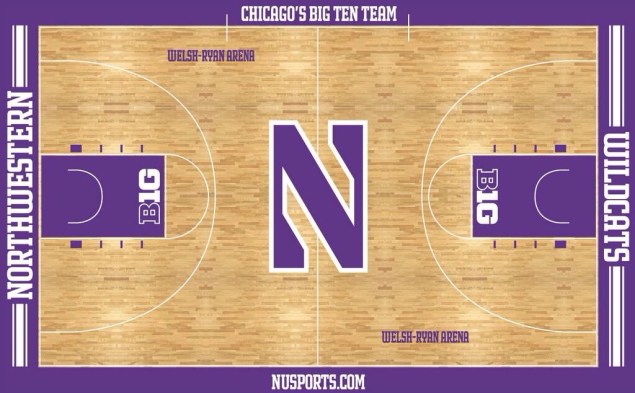 Northwestern is getting a new court design, which is kind of unfortunate. I may be the only one, but I loved the court that looked like it was painted on by watercolors.
That said, Welsh-Ryan Arena has been getting a bit of a facelift this offseason. They've made some changes to the video boards in an effort to make it look like Northwestern plays in the Big Ten and not a high school gymnasium.
I also love the "Chicago's Big Ten Team" that's written on one side of the court. If Chris Collins is going to find real success there, he needs to be just that.