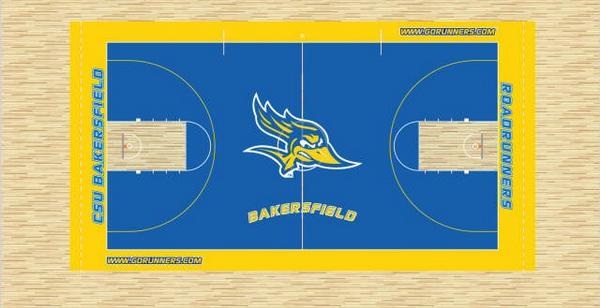 Cal-St. Bakersfield has had a blue court for the last three years, so that should be nothing new if you've been paying attention.
They will, however, be repainting and redesigning their court this year. The changes? The Roadrunner on the old court had the full body pictured over a light-blue image of the state of California.
Now it's just the head of the Roadrunner. The old court also did not say Bakersfield beneath the logo at center court.