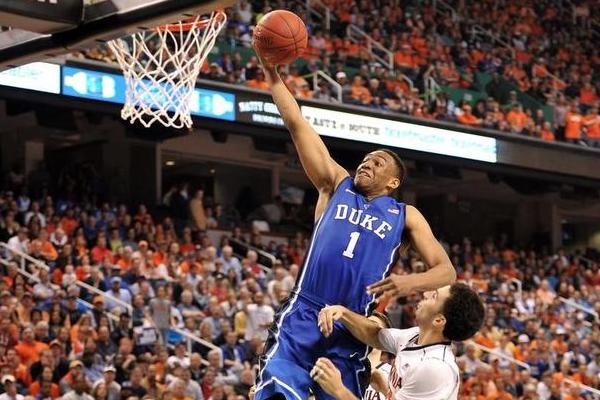 The NBA Draft is on June 26th, meaning that there are less than a week until the next crop of potential NBA all-stars find out where they will be headed to begin their professional basketball careers. Over the course of the next few days, we will be using the expertise that we've gained from watching far too much college basketball to give you our insights on some of these prospects.
Today, we take a look at the five safest projected first round picks:
One name you won't see on this list: Andrew Wiggins.
There's a reason for that.
I would take Wiggins with the No. 1 overall pick. A lot of people would, and I can't think of a situation where a team would be better off with Jabari Parker or Joel Embiid in the long run. That said, I understand that there are inherent risks with picking Wiggins. Does he have that killer instinct, that ability to take over when he needs to take over, that the greats have? Will he get to the point that he is strong enough to finish around the rim? Will he ever develop confidence in his ability to put the ball on the floor?
Wiggins has the highest ceiling of anyone in the draft, a healthy Embiid included. But he could also become the next Rudy Gay — or Gerald Green — if he doesn't develop. He's the smart pick, the right pick, at No. 1 overall, but that doesn't make him a safe pick.
MORE: Underrated Prospects | Overrated Prospects | Top Ten Players in Five Years | Busts?
1. Jabari Parker, Duke
2. Doug McDermott, Creighton
RELATED: Elfrid Payton, the Draft's biggest sleeper | Balancing potential, running a program
3. Nik Stauskas, Michigan
4. Shabazz Napier, UConn
5. Kyle Anderson, UCLA