We finally have a date for what is annually one of college basketball's most anticipated games.
Kentucky, who will enter the 2014-2015 season as the consensus preseason No. 1 team in the country, will head to the KFC Yum! Center to take on Louisville on Dec. 27th, a Saturday.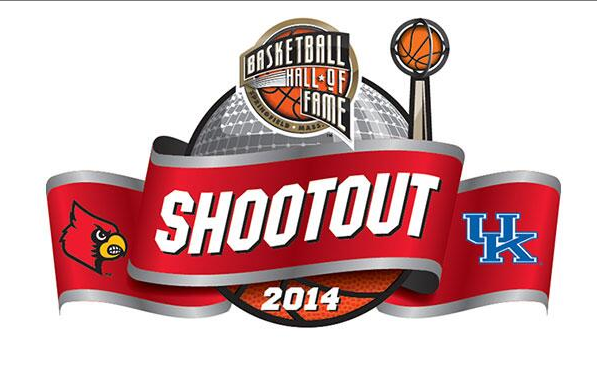 The game will be called the "Hall of Fame Shootout" and the proceeds from it will benefit the Naismith Hall of Fame. It will be televised on ESPN 2, which seems silly until you realize that Dec. 27th is in the throes of college football's bowl season.
For what it's worth, if you watch a bowl game on Dec. 27th instead of Kentucky-Louisville, we are no longer friends.