You might remember Neil Fingleton as a 2000 member of the McDonald's All-American team who stood in the avenue of 7-foot-6 and played at North Carolina and Holy Cross.
Fingleton had back surgery in August 2000, redshirted, appeared in one game at North Carolina and transferred to Holy Cross in 2002. Fingleton graduated from Holy Cross in 2004 and played a bit professionally in the ABA, England and Spain.
On the basketball court this is what he looked like:
Now the 33-year-old native of England is in the acting world thanks to his unique size and he's appeared in movies like X-Men: First Class, 47 Ronin, and the upcoming Mila Kunis film Jupiter Ascending.
But on Sunday, Fingleton appeared in the popular HBO series Game of Thrones in the episode "The Watchers on the Wall" as one of the giants.
In the acting world this is what he looks like: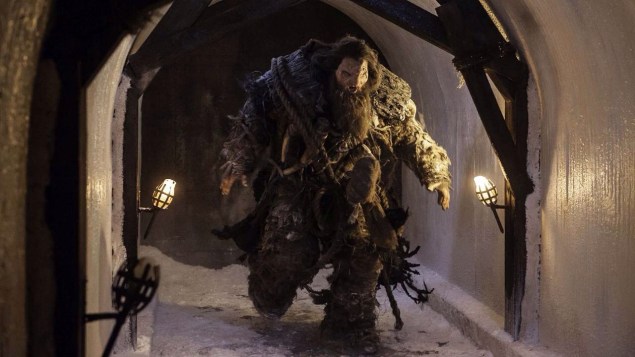 Maybe Fingleton fits better in the acting world since it's less stress on his body and he gets to play some unique roles? Either way, this would be a pretty cool Halloween costume.
(H/T: The Sporting News)