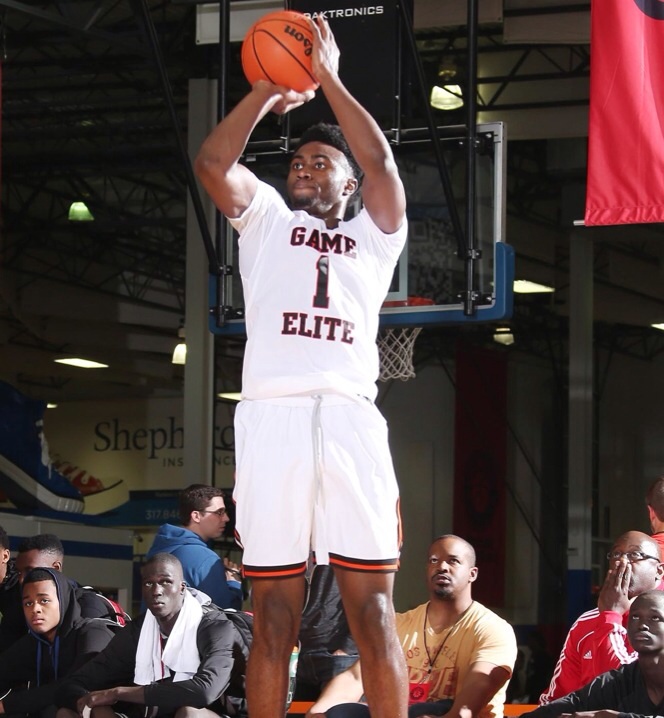 INDIANAPOLIS — Jaylen Brown did much of his talking on the court Friday night, going for 48 points at the adidas Gautlet Indianapolis stop in a win over Kansas Pray and Play.
But after the game, the 6-foot-7 five-star wing spoke with NBCSports.com and seemed to be tired of the recruiting process and all of the recent calls from college coaches. As the No. 11 player in Rivals.com's class of 2015 national rankings, Brown has plenty of programs hot in pursuit.
"I'm getting kind of tired of the recruiting process. A lot of coaches blowing up my phone. My decision might come earlier than usual," Brown said to NBCSports.com.
That means that Brown is targeting a summer commitment and visits could be coming up sometime soon.
"This summer for sure (I'd like to commit)," Brown said. "I want to get out and get some visits in."
Recently some new schools have entered the mix for Brown and it's easy to see why, his jumper has gotten much better since last summer. The Georgia native was 6-for-10 from the three-point line on Friday night and it's adding a new dimension to his game that makes Brown nearly impossible to check on the wing at the high school level.
"I feel like that's what I've been working on, I've been working real hard to develop everything and work on my weaknesses and (the jumper) is becoming one of my strengths," Brown said. "Being able to get my shot off at any time and being able to get in a rhythm like that (is important).
"It's a big key for people to respect my jump shot because it makes it that much easier to get to the basket and once I get in rhythm it's over with."
Thanks to the improved jumper and his complete arsenal on the wing, schools from all over the country are hoping to land Brown's commitment.
Georgia and Georgia Tech are hoping to keep the Marietta native home while some other schools have recently joined the action.
"Kentucky, UCLA — the whole staff from Kentucky and UCLA — Kansas and Ohio State. Those are the latest but everyone else is pretty much the same," Brown said of his recruitment.
Brown will start to take some visits shortly and has some schools he would like to see.
"Nothing is planned for sure but I want to get out and see some schools," Brown said. "Kentucky, UCLA, Ohio State. Those are some schools that I would like to see."
Much has been made of Brown potentially playing close to home but he downplayed that notion on Friday night.
"Location isn't a factor. I feel like if a school has what I need and it isn't close to home (I would still go)," Brown said. "Staying close to home would mean a lot to my Mom and coming to games but if a school is better for me and it's not close to home, then I would be alright."