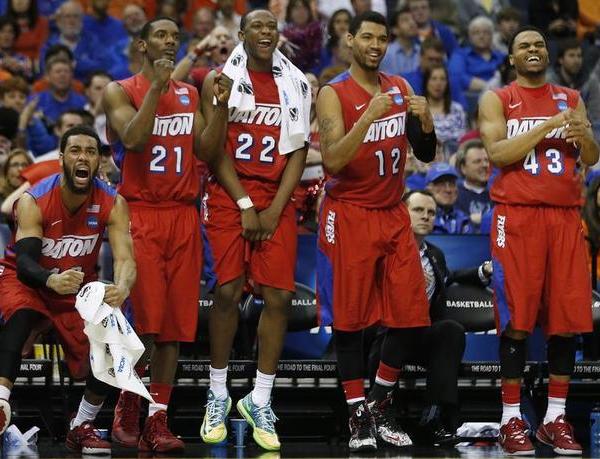 The Atlantic 10 is an unpredictable conference. Look no further than Dayton. The Flyers lost four of their first five league games, and weren't even assured a berth in the NCAA tournament until they heard their name called on Selection Sunday, but that didn't stop them from making a run that ended a game away from Final Four.
Dayton was the last A-10 team standing out of six bids the conference received in 2014, one more than the previous season, although the other conference members failed to see the success Archie Miller's program did during March. VCU, UMass, Saint Joseph's and George Washington all bowed out in the Round of 64 while Saint Louis, which stumbled into the Big Dance losing four of its last five games, needed a collapse from N.C. State to advance to the Round of 32 where Louisville delivered the Billikens a 15-point loss.
RELATED: Read through all of our Conference Catchups here
Heading into next season, VCU and Dayton will be the favorites to sit atop the conference standings. The Rams have the conference's best returning talent, Treveon Graham, who will be complimented by several key contributors and an impressive recruiting class Shaka Smart put together. Dayton's best returner is its head coach, who was linked to high-major vacancies despite signing an extension through 2019.
Outside of the Rams and Flyers, who emerges as contenders in the A10? Can UMass, St. Joe's or George Washington make return trips to the NCAA tournament? How does Jim Crews handle the loss of Dwayne Evans and Jordair Jett at Saint Louis?
One team that should emerge as a threat in 2014-2015 is Rhode Island. Third-year head coach Dan Hurley has previously built up a struggling Wagner program. He has the pieces this year to make a jump from last season's 14-18 (5-11 A10) team.
Regardless, the A10 is poised to be another fun conference to track next season.
THREE UP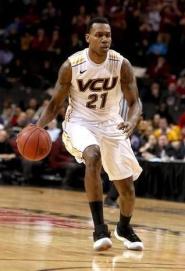 Dayton: The Flyers finished sixth in the conference standings last season. Despite losing Devin Oliver and Vee Sanford, the Flyers can ride the momentum from their NCAA tournament run to rise to the top of the conference in 2014-2015. Dayton returns leading scorer Jordan Sibert along with seven of the nine players who averaged more than 12 minutes per game. Directing that cast is Miller, one of the top up-and-coming coaches, who will still be roaming the Dayton sidelines.
Rhode Island: The Rams graduate leading scorer Xavier Munford from a team which only one five conference games. However, A-10 Co-Rookie of the Year E.C. Matthews leads the crop of returnees, which includes top rebounders Gilvydas Biruta and Hassan Martin. Incoming guard Jared Terrell, a four-star recruit, adds talent and depth to the URI perimeter. The Rams were projected for a big jump this past season, but it looks as if this upcoming campaign might be the one that ends with the Rams' first tournament appearance since 1999.
Treveon Graham: The rising senior guard saw spikes in points and rebounds per game, though, his shooting percentages dipped from his sophomore season. The 6-foot-6 Graham is the only returning A-10 first-team selection, and is surrounded by rotation guys Briante Weber, Melvin Johnson, JeQuan Lewis and Jordan Burgess and a talented class of freshmen.
THREE DOWN
Saint Louis: Crews deserves a lot of credit for his two seasons with the Billikens, but when you lose Jett, the A-10 Player of the Year and Evans, an all-conference selection, along with Mike McCall Jr. and Rob Loe, you're bound for a down year. Saint Louis' conference schedule includes two games against Dayton, Rhode Island and VCU in addition to a road game at George Washington.
Davidson: The Wildcats become the conference's 14th member this season, and while they join the A-10 with five NCAA tournament appearances since 2006, the Southern Conference regular season champion makes the move without top scorer and rebounder, De'Mon Brooks, who concluded his college career this spring.
NCAA tournament bids: Over the course of the past two seasons, the Atlantic 10 has received 11 bids to the Big Dance. It's going to be difficult to replicate that sort of success this upcoming season. UMass has to replace Chaz Williams. George Washington is without Mo Creek. Can Rhody make the large enough jump from bottom half to tournament conversation? Outside of VCU and Dayton, the A-10 has plenty of potential bubble teams.
FIVE NEW FACES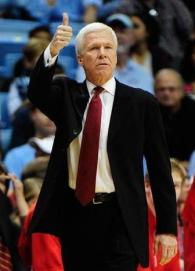 Terry Larrier, VCU: The 6-foot-8 forward headlines a four-man recruiting class. He's a four-star recruit, regarded as the No. 43 overall player in the Class of 2014, according to Rivals.com. Larrier has great upside, and he, with three other three-star commits, will provide Havoc with the depth it needs.
Bob McKillop, Davidson: For the last 22 seasons, McKillop has been a coach in the Southern Conference. He brings 472 career wins and seven NCAA tournament appearances into the A10, but without Brooks and longtime assistant Jim Fox, who took over the Appalachian State program, the Wildcats appear to be in an uphill battle for its first season. It will likely be a bump in the road in what should be a smooth transition.
Jabarie Hinds, UMass: The West Virginia transfer will be the added piece in a talented back court with Derrick Gordon and Trey Davis. In two seasons in Morgantown, he averaged 7.4 points per game. He gives the Minutemen an experienced scoring lead guard, who can also be a force on the defensive end.
Jordan Price, La Salle: In 2012, Price was the No. 79 overall recruit, according to Rivals. After averaging 5.4 points in 14.8 minutes per game, the 6-foot-5 guard transferred to La Salle to continue his career. He and Cleon Roberts will try and replace the perimeter duo of Tyreek Duren and Tyrone Garland.
Jared Terrell, Rhode Island: He originally committed to Oklahoma State over URI back in September, but had of change of heart in April. Terrell's commitment, along with Matthews' development help offset the loss of Munford. The powerful 6-foot-3 guard brings years experience against high-level prep school and grassroots competition.
Way-Too-Early Power Rankings
1. VCU
2. Dayton
3. Rhode Island
4. UMass
5. George Washington
6. Saint Louis
7. Saint Joseph's
8. La Salle
9. Richmond
10. St. Bonaventure
11. Duquesne
12. Fordham
13. George Mason
14. Davidson