The ACC has released their conference pairings for the next two seasons as they add Louisville into the mix and expand to 15 teams.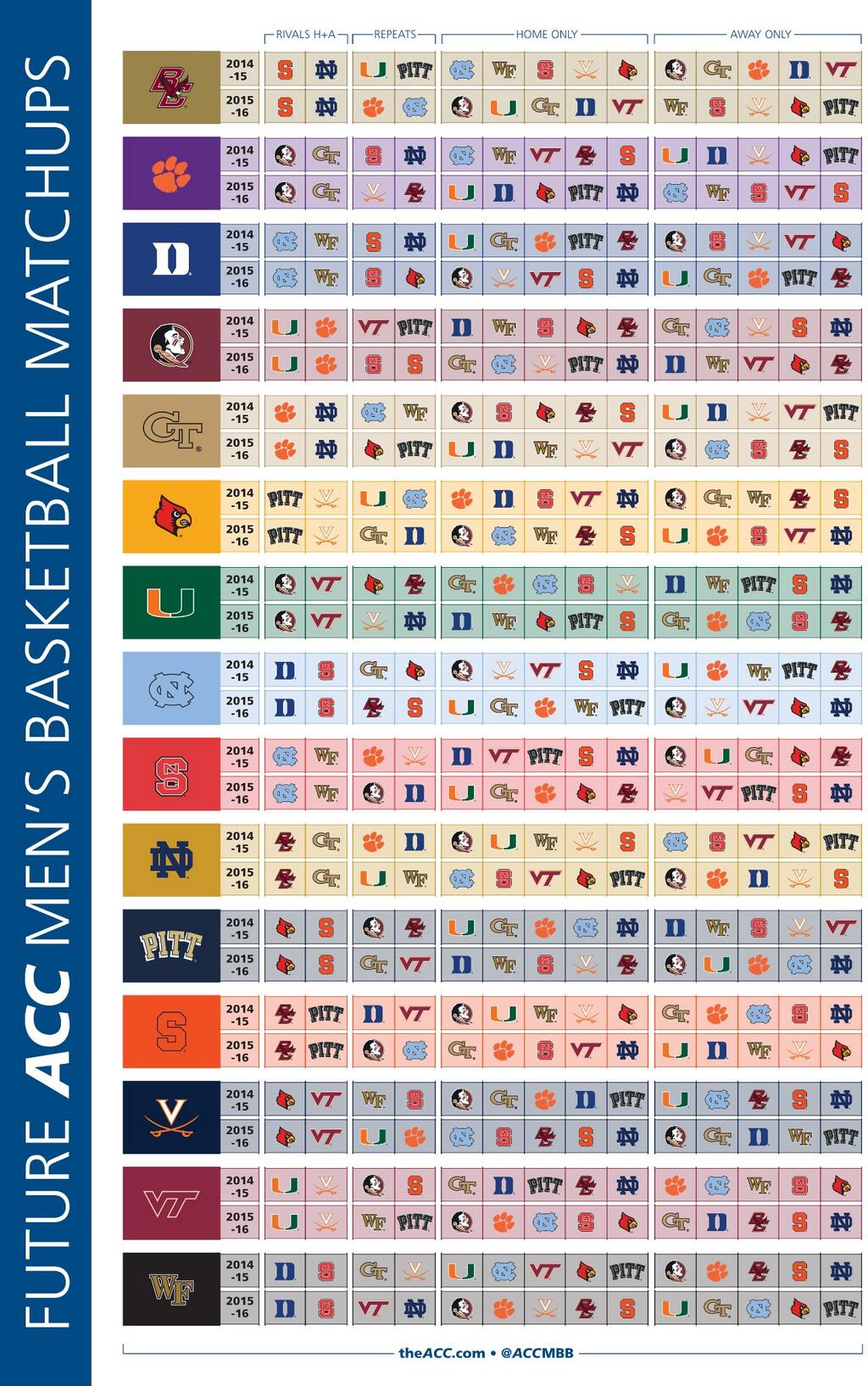 The way the schedule breaks down is that each team will be assigned two permanent rivals that they will play twice every season and two more league opponents that each team will play a home-and-home with, rotating annually. After that, the last ten games on the ACC schedule will be filled with five home games and five road games, one each against the other ten programs in the conference.
Some of the notable pairings:
Duke is permanent rivals with North Carolina and Wake Forest, meaning they will play home-and-homes every year, but they are not with N.C. State. UNC will get Duke and N.C. State twice every season while N.C. State and Wake will also face-off twice annually.
Louisville will draw Pitt and Virginia as their permanent rivals while Syracuse gets Pitt and Boston College.
Notre Dame got lucky, as their annual home-and-homes will come against Boston College and Georgia Tech.
But the new ACC schedule highlights the issue of having such an inflated conference. For example, Duke is likely going to be the favorite in the ACC next season, but it stands to reason that the two biggest challengers for the Blue Devils will end up being Louisville and Virginia. The Blue Devils only play them once each, with both games coming on the road.
It's part of the reason that Virginia won the ACC this past season. That's not to say the Cavs weren't good or weren't the best team in the conference, but it certainly didn't hurt them that they only played Syracuse, Duke, Pitt, North Carolina and N.C. State once each.
But such is life in major college basketball these days.