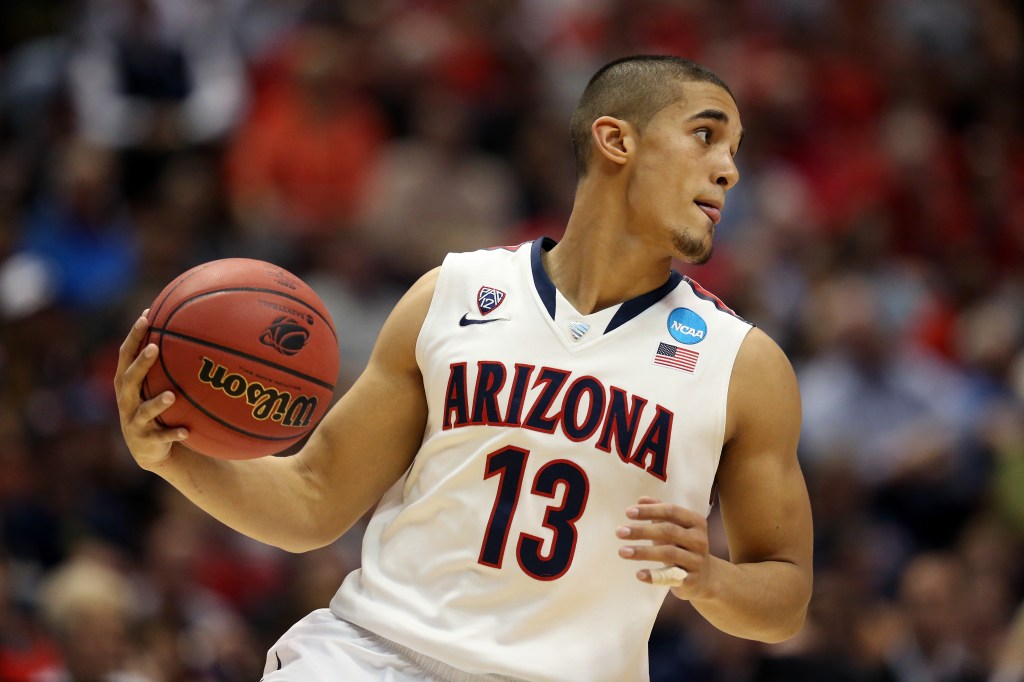 On Saturday and Sunday, we will be breaking down all eight of the Elite 8 matchups. Here is our look at No. 1 Arizona vs. No. 2 Wisconsin:
RELATED: Sweet 16 Power Rankings | Top 16 Players | Eight Critical Individual Matchups
WHEN: Saturday, 8:49 p.m. (TBS)
WHERE: Honda Center, Anaheim (West Region)
MAJOR STORY LINES: Bo Ryan has long been considered one of the best coaches in college basketball. Sean Miller is relatively new to the big time, but he's shot his way into the conversation as one of the nation's elite. The other thing they have in common? Neither coach has ever made a Final Four at the Division I level. (Ryan has won four Division III national titles.) That will change on Saturday night.
KEY STATS: Arizona's defense leads the country in adjusted efficiency, according to KenPom. Wisconsin is fourth in the country in adjusted offensive efficiency. Strength on strength. Something's got to give.
KEY PLAYERS: It wasn't a secret before the Sweet 16, but it became painfully obvious on Thursday night: Arizona's front court depth is non-existent. Kaleb Tarczewski is the only post player that Sean Miller feels comfortable using at this point in the season, and he spent much of Thursday night strapped to the bench with foul trouble. Wisconsin, on the other hand, has a pair of talented front court scorers. Frank Kaminsky is as versatile of a five as you will find in the country, and Nigel Hayes is a year away from being an all-Big Ten player. Can they get Zeus into foul trouble?
POINT SPREAD: Arizona (-3)
THREE THINGS TO WATCH FOR:
1. Arizona's transition game: If San Diego State proved anything on Thursday night it's that Arizona can be beaten if you force them to up against a set defense in the half court. The Aztecs did that by avoiding turnovers and crashing the offensive glass, forcing Sean Miller to rebound with all five players on the court. Wisconsin doesn't go after offensive rebounds like that, but they'll drop three or four guys back on defense to protect against the fast break.
2. Wisconsin's threes: Wisconsin shoots 37.6% from beyond the arc. They get almost two-thirds of their scoring on three-pointers. Arizona is as good as anyone in the country at chasing shooters off of the three-point line, but since they do it out of the pack-line defense, it can be difficult for opponents to take advantage of that by pounding the ball inside. The Badgers need to shoot well.
3. Will Wisconsin have to go big?: The most exploitable mismatch that Arizona will have will be whoever ends up guarding Rondae Hollis-Jefferson. He's a explosive, 6-foot-7 small forward that will be guarded by one of Ryan's little guards.
CBT PREDICTION: Arizona