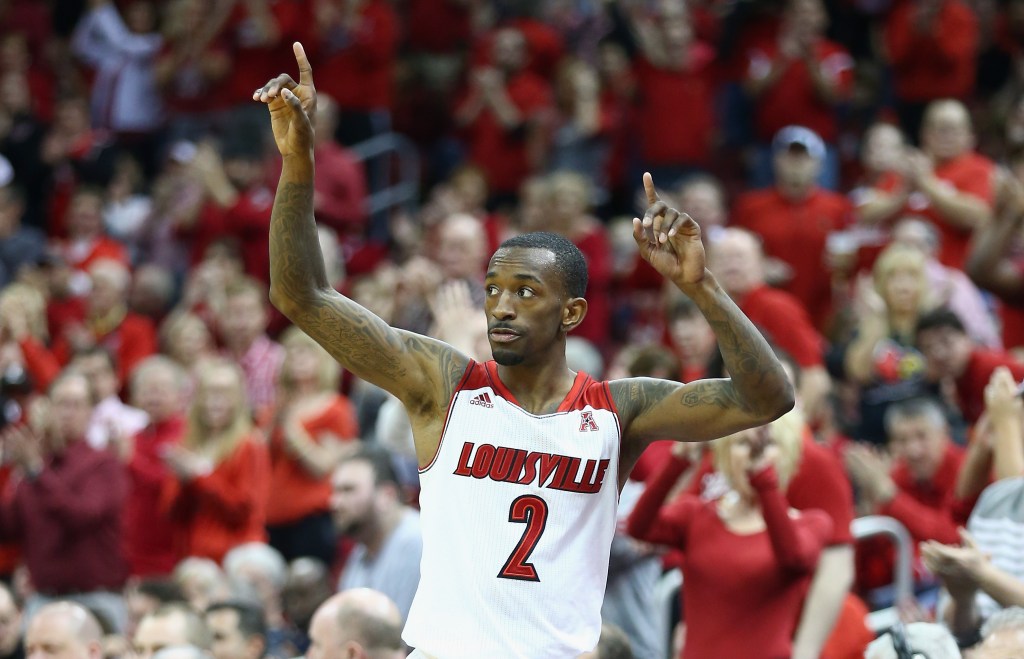 Yesterday, we took you through what we believed to be the biggest surprise heading into the Sweet 16. Today, our stable of writers makes a prediction: What will be the most surprising thing that happens over the course of these next eight games?:
RELATED: Sweet 16 Power Rankings | Top 16 Players | Eight Critical Individual Matchups
Rob Dauster: There will be no teams left from the state of Michigan and three schools left from the SEC by the time Saturday rolls around. It goes against everything that I picked in my bracket and everything that I've predicted in typing out the Sweet 16 previews, but the matchups all seem to lean in that direction. Tennessee's playing their best basketball of Cuonzo Martin's tenure and has the size and strength up front to overwhelm the Wolverines. The same can be said about Kentucky, assuming the Wildcats can find a way to slow down Russ Smith. And Michigan State's Keith Appling still isn't 100%, which will be a major problem against Virginia's staunch half court defense. In other words, my bracket — which actually looks pretty good right now — will be one hot, steaming pile of garbage by the time the Sweet 16 is done and overwith.
Scott Phillips: I had Baylor getting past Creighton and into the Sweet 16 because I believed the Bears had the length and the athleticism to get past the Bluejays, but Baylor is playing great ball right now and looks like a team that isn't done winning. The Bears have that aforementioned length and the athleticism to matchup well with Wisconsin and they won't be concerned about the Badgers' ability to space the floor as long as they can hit some shots of their own. Scott Drew's team is playing with a lot of confidence down the stretch and Wisconsin isn't playing in their home state anymore. I think Baylor gets by Wisconsin and gives a heck of a game against Arizona for the right to get to the Final Four.
SWEET 16 PREVIEWS: Dayton-Stanford | Wisconsin-Baylor | Florida-UCLA | Arizona-SDSU
Raphielle Johnson: These two teams have a lot in common with regards to their respective skill sets and athletic ability, as evidenced by the game they played in November that was closer than the nine-point margin. But here's one difference now that wasn't the case then: Dwayne Polee II is giving them quality minutes off the bench. That wasn't the case in November, and while Arizona is different without Brandon Ashley they're well-adjusted to not having him. If Polee can give SDSU quality bench minutes as he has the last few weeks, an upset is well within reach for the Aztecs.
Matt Giles: Florida has faced just one team this season with an offense as efficient as UCLA's: the Gators allowed Wisconsin to score nearly one point per possession in the loss. It is worth noting that Scottie Wilbekin, UF's best on-ball defender, was suspended and missed that game, and his presence drastically changes the team's defense, but stopping Kyle Anderson & Company will still pose a challenge for Florida. There are so many potential mismatches — who guards Anderson? Will Travis Wear draw Patric Young away from the interior, or will Will Yeguete draw that assignment? — that Thursday night's contest could result in an top-seed upset for the Bruins.
Terrence Payne: Biggest surprise of this week will be Tennessee continuing its run through the NCAA tournament to the Elite 8. The consensus was on Selection Sunday, that the Midwest Region was going to be the most difficult part of the bracket. Despite being loaded with top teams, I believe the Volunteers will punch one of the region's two tickets to the Elite 8. Jeronne Maymon and especially Jarnell Stokes have been a handful on the boards, which is something Michigan could have trouble with in the Sweet 16. Add in Jordan McRae and Josh Richardson, who is averaging 19.3 points per game in the tournament, and it looks like Tennessee is poised for its fourth tournament win. We've seen it before with First Four teams causing chaos in the tournament, whether it's VCU or La Salle. I think Tennessee can continue that trend on Friday night.