There has been some speculation in recent weeks that Michigan center Mitch McGary would find a way to return to the basketball court before the NCAA tournament is over, but head coach John Beilein reiterated on Tuesday that is not the plan.
"We have no plans for Mitch to play," Beilein said on the Michigan Insider radio show. "Plans can change, but we have no plans for Mitch to play."
McGary was a projected lottery pick after being the breakout star of the 2013 NCAA tournament, but he dealt with a back injury during the offseason that ultimately resulted in the decision to get the injury surgically repaired in December. The rehab has apparently been going well, but, as Beilein said, that doesn't mean that they are going to rush him back after he sat out for three months.
For now, he's still Coach McGary, providing helpful tips like this from his spot on the bench: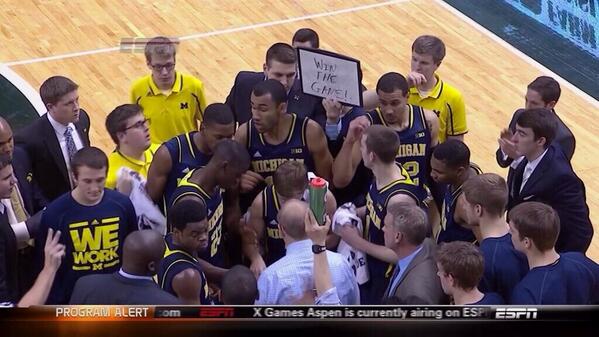 Michigan, the No. 2 seed in the Midwest, will take on No. 11 Tennessee on Thursday night in Indianapolis.