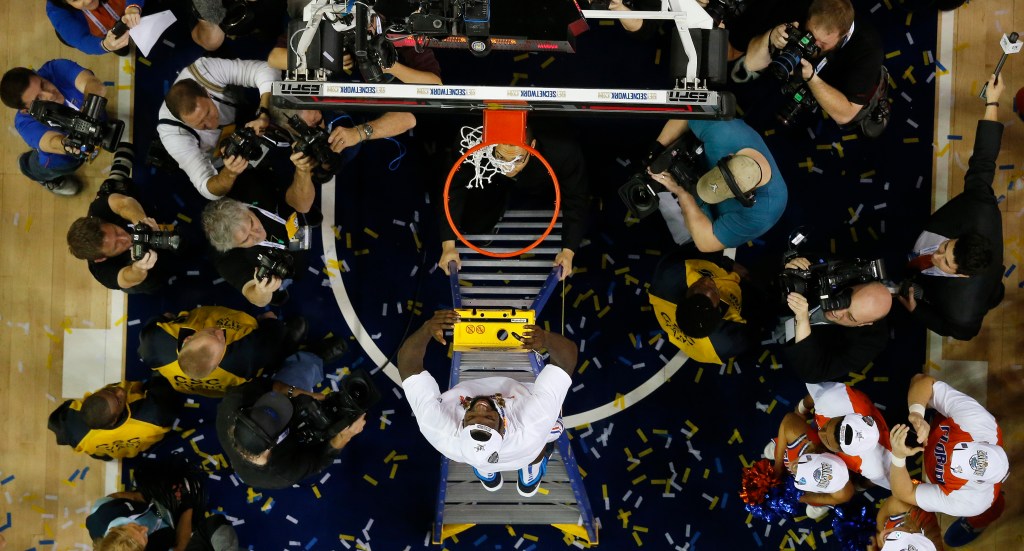 The first weekend could not have been more thrilling, beginning with Vee Sanford's runner that sent No. 11 Dayton past No. 6 Ohio State and ending with the dunk show that Aaron Gordon put on for No. 1 Arizona.
In between, we unbelievably only had one true buzzer-beater — Cameron Ridley dispatching No. 10 Arizona State — but we did manage to put together the best day of Round of 64 games ever and the single best college basketball game since Louisville beat Michigan for the 2013 title.
We now have just 16 teams left in the dance. Here they are, ranked:
MORE: Coverage from the first weekend of the tournament | Sweet 16 Preview
1. Florida: The Gators were not as aesthetically dominating as some of the other teams left in the field, but when you combine the strength and versatility of Billy Donovan's defense with Scottie Wilbekin's ability to close out games down the stretch, the Gators are going to be a very, very difficult team to beat.
2. Michigan State: The Spartans were dominant for about 70 of the 80 minutes of the first weekend of the tournament. For the other ten, they allowed Harvard to erase an 18 point deficit and take the lead late in the second half. Consistency will be key, but when the Spartans are focused and at their best, there may not be a more dangerous team left.
3. Virginia: When Virginia's defense is clicking, you just don't get good looks at the rim. Period. The key for Tony Bennett's club is on the offensive end, and when they can execute the way they did against Memphis, they're tough. That game between the Cavs and the Spartans on Friday night will be a doozy.
4. Arizona: The Wildcats have the most blowout potential of anyone left in the field. When they can speed you up and force turnovers, they embarrass people. Force them into a half court game, however, and they can be beaten. Quality guard play is key.
UK-WSU: Hype was justified | How good can Kentucky be? | One loss ruins Wichita State's season?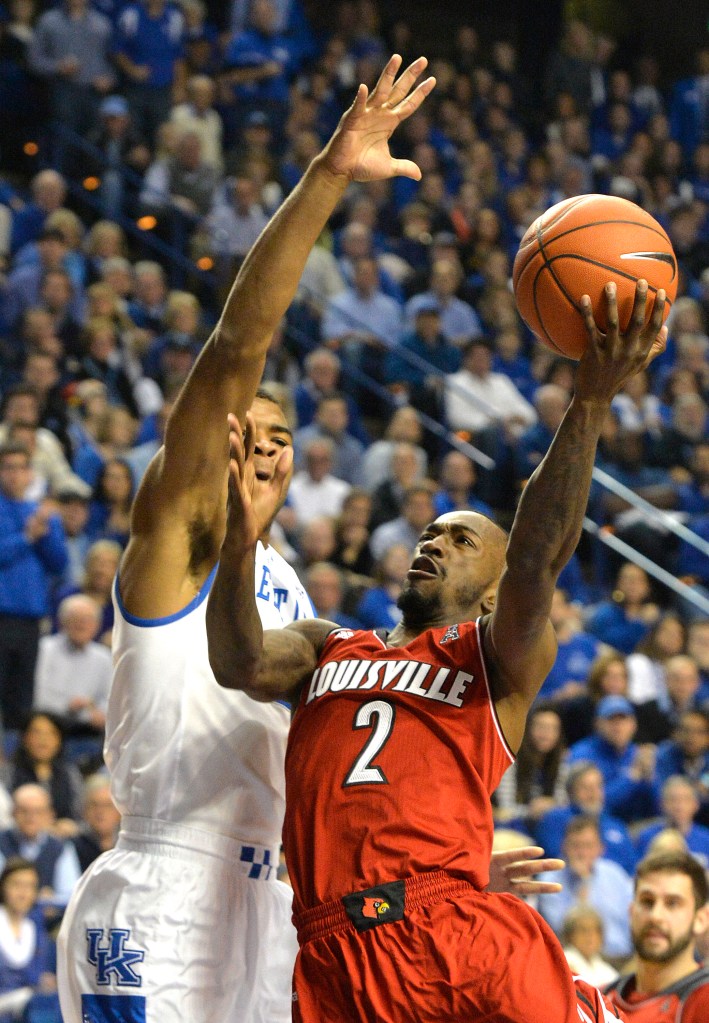 5. Louisville: The Cards didn't play near their best against Manhattan or Saint Louis and still managed to win their pod. They'll have their work cut out for them against Kentucky on Friday night. Russ Smith is going to have to play better than he did over the weekend.
6. Kentucky: The biggest x-factor left. They looked like a national title contender on Sunday, which came just 22 days after Kentucky lost in ugly fashion at South Carolina. If they play like they did against Wichita State for the rest of the tournament and the Wildcats might cut down the nets, yet I wouldn't be all that surprised if Louisville beat them by 20.
7. Michigan: Duke's lost opened things up for the Wolverines, but Tennessee actually matches up well with them. Michigan can be beaten by teams with powerful front lines and/or with a little guard that can bother Nik Stauskas. Tennessee has both.
8. Wisconsin: The Badgers were impressive in their come-from-behind win over Oregon, but now they'll draw arguably the hottest team left in the tournament.
9. Baylor: The Bears are streaking. They ran both Nebraska and Creighton off the court after winning nine of their last 11 entering the tournament. As much criticism as Scott Drew gets, a tweak in their zone — hugging shooters, daring penetrators to try to score over Isaiah Austin in the lane — was the difference against the Bluejays.
KANSAS: Joel Embiid's back injury cost all of us | Bill Self's fifth tourney loss to No. 9 seed or lower
10. Tennessee: Jarnell Stokes and Jordan McRae are going to get the attention, but Josh Richardson's emergence as a tertiary scorer has been huge. He averaged 19.3 points in Tennessee's three tournament games.
11. UCLA: Of everyone left in the dance, UCLA is the one team I have the most trouble evaluating. They can score and they are as talented on the perimeter as anyone left in the tournament. But how good is their front line? And can they defend at this level against elite competition?
12. Iowa State: The Cyclones would have been much higher on this list if Georges Niang hadn't broken his foot. He created so many matchup problems for Fred Hoiberg's club. I'm not sure Iowa State can bet Virginia or Michigan State without him.
13. UConn: You can never count out a team with Shabazz Napier on it, but there are two things that worry me about the Huskies: the status of Napier's shin/lower leg/ankle/whatever it is he injured on Saturday night, and the inconsistency of DeAndre Daniels and Ryan Boatright.
14. San Diego State: The Aztecs are as good as anyone left in the field on the defensive end of the floor, but they have trouble scoring the ball outside of Xavier Thames. It's probably not a good thing that they're running into Arizona on Thursday.
15. Stanford: The Cardinal have a massive, deep front line, but their lack of a point guard and turnover issues are a concern when compared to some of the elite defenses still dancing.
16. Dayton: The Flyers are simply at a talent deficit compared to everyone else left in the tournament. But they were at a talent deficit against Ohio State and Syracuse, and they'll draw Stanford with a chance to get to the Elite 8. Archie!