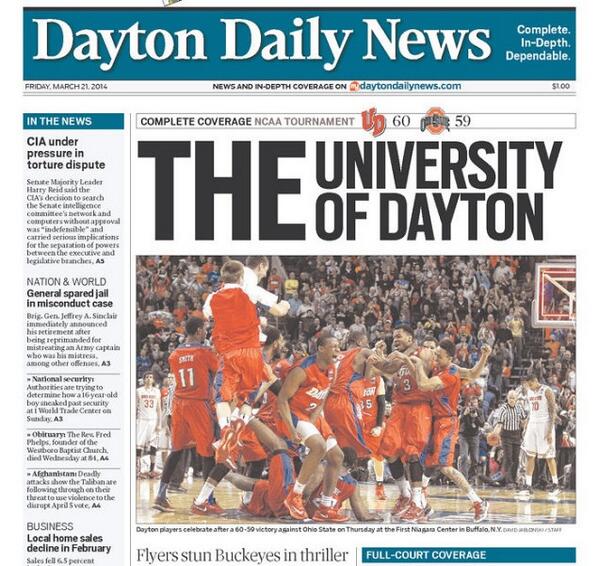 Dayton, the No. 11 seed in the South Region, busted the majority of the nation's brackets after the first game of the 2014 NCAA Tournament, sending in-state foe Ohio State back home.
Vee Sanford took Aaron Craft off the dribble, banking in the game-winning bucket with 11 seconds left. Craft, who came up with a few clutch, late-game shots, missed on the final attempt of his collegiate career as the Flyers upset the Buckeyes, 60-59.
After defeating The Ohio State University, the Dayton Daily News came up with this amazing headline on the front page of Friday's newspaper.