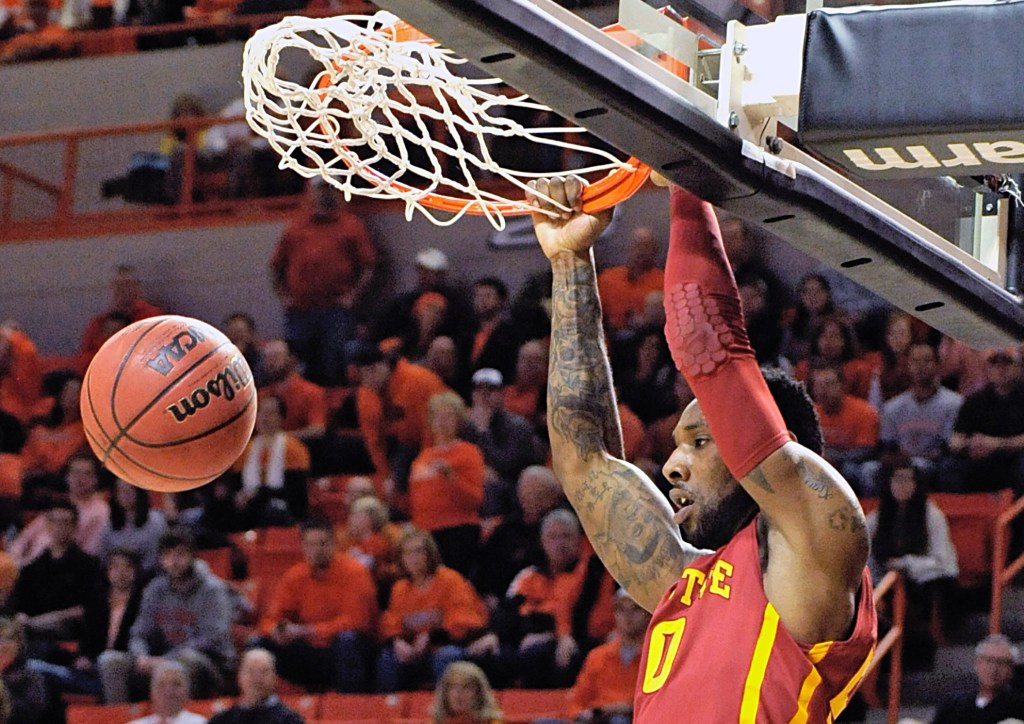 Transferring has become so common place within Division I college basketball that distinctions have been formulated in recent years to categorize the transfers. Sports Illustrated's Luke Winn coined the term 'up-transfers' a few years ago, and how a player becomes an up-transfer is simple: either transfer from a low to a mid-major, a mid to a high-major, or a struggling high-major to a perennial contending high-major. If you take one step up the college basketball pecking order, you are now an up-transfer.
The up-transfer trend has distinctly risen in the past seven years. Combing through the NCAA's official reports on DI transfer rates, which covered a period from 2007 to 2012, Winn discovered there were six up-transfers during that first offseason; during this past fall, though, Winn reported that more than 30 up transfers would be eligible to play in 2014, eight of which have significantly impacted their teams and will provide a boost in the coming NCAA tournament games:
Top 68 players in the tournament | Lead Guards | Off Guards | Wing Forwards | Big Men
T.J. McConnell, Arizona-via-Duquesne
Arizona would not have attained the number one ranking this season or likely been a top seed in the tournament without McConnell. The ball-hawking guard has strengthened the Wildcats' defense, and his ability to find through screens and recover quickly has made the perimeter defense of an already competent pack-line defense even stingier. On offense, McConnell's presence moved Nick Johnson off the ball and allowed the junior to take advantage of his other-worldly athleticism and scoring ability, and the ex-Duke has been a perfect fit directing UA's offense — McConnell's assist rate is a robust 31.8 percent.
Lasan Kromah, Connecticut-via-George Washington
The former George Washington wing had a reputation as a three-point shooter when he arrived in Storrs, and though that recognition might have been a bit overstated — he is making one-third of his threes — Kromah is another perimeter option for a team that needs a Husky other than Ryan Boatright or Shabazz Napier to emerge.
Davon Usher, Delaware-via-Mississippi Valley State
No one knew what to expect from the wing when he arrived in Newark, but his reunion with Devon Saddler, his former AAU teammate, has bulked up Delaware's already notorious backcourt scoring. Usher is making an impressive 54 percent of his twos and 36 percent of his threes, and when combined with Saddler and Jarvis Threatt, the UDee backcourt is responsible for more than 60 percent of the team's point production.
PREVIEWS: Dummy's guide to filling out a bracket  |  7 must-watch games  |  Sleeper teams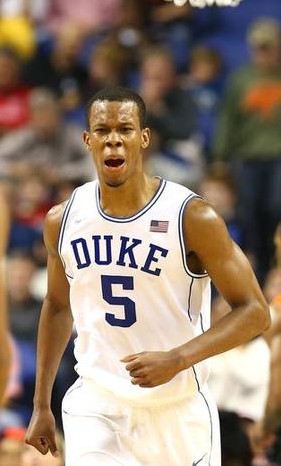 Rodney Hood, Duke-via-Mississippi State
When Hood announced he was transferring from Starkville to Durham, it was unknown how Hood would mesh with the Duke offense. After an efficient but underutilized freshman year, would he have much of an impact upon assuming a focal role in the Blue Devil offense? Hood can score from deep — 42 percent from three — and has the tools to compete in the middle of the defensive interior (50.4 percent), but the most impressive quality of Hood's game is his knack for always being in the right spot (i.e. the Syracuse game).
Dorian Finney-Smith, Florida-via-Virginia Tech
Under Billy Donovan, Florida has always been known for their wing offense, forwards who operate from either wing on the court and can take the ball to the basket via pick and rolls, or extend the defense with their shooting. Finney-Smith is still working on his ability to be effective off the bounce, but his shooting fits seamlessly with the idea of a Florida wing: nearly 50 percent of his field goals are from beyond the arc, and he makes 32 percent (a somewhat low percentage, yes, but one that was dinged by a late season slump).
DeAndre Kane, Iowa State-via-Marshall
The ex-Thundering Herd guard needed a coach who would trust him, and coach Fred Hoiberg needed a guard whose desire to win would inspire and overtake his Cyclones. When Kane arrived in Ames, he reportedly told his teammates all he wanted to do for his final season was win, and Kane has ably directed this efficient offense (1.15 PPP), handing out an assist on 31 percent of his possessions and keeping defenses from sagging with his perimeter shooting (40 percent from three).
Jason Calliste and Joseph Young, Oregon-via-Detroit and Houston
Joseph Young is a scorer, and that was evident from the first moments he took the court for the Ducks, but the ultimate surprise of all these up-transfers is Calliste. The ex-Detroit guard was a good shooter in the Horizon League, but Calliste's accuracy has completely transformed in Euegene. He is leading the nation in true shooting percentage, and several of his offensive statistics rank within the top percentile for KenPom.com. While occupying a similar percentage of shots attempted as he did in Detroit, Calliste is converting more than 50 percent of his threes.