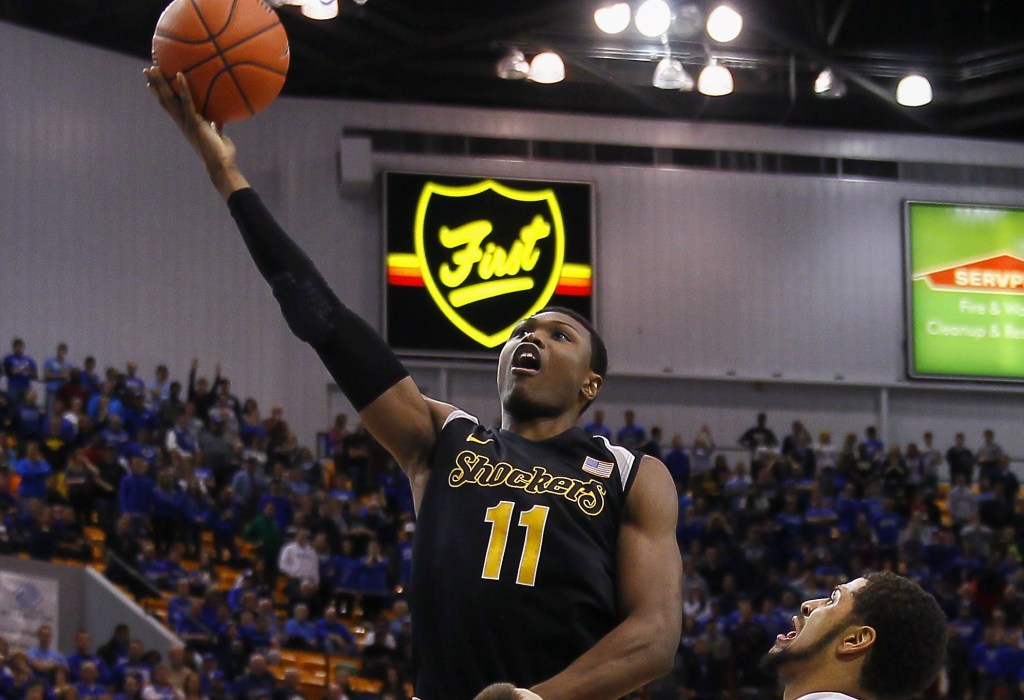 The NCAA tournament is the greatest event in the modern sports calendar. Other postseasons, from the professional ranks to the BCS, are facile when compared to the NCAAs, a tournament with a level of complexity unseen in any other championship setting. Not only do teams have to prep for their first-round opponent, they also have to additionally gameplan for the two teams they may face should they win, contests that happen as short as 48 hours in the future.
Save the 16-1 games, it is hard to predict the other 63 outcomes. While we love those first round games, and have highlighted which ones have attained 'must see' status, here are twelve round of 32 and Sweet 16 match-ups we hope materialize in the coming weeks.
MORE: The Dummy's Guide to filling out a bracket
ROUND OF 32
The winner of No. 5 VCU/No. 12 Stephen F. Austin vs. the winner of No. 4 UCLA/No. 13 Tulsa — South — March 23
This is a great pod, including one squad contending for this year's 'Florida Gulf Coast' distinction (Stephen F. Austin), three teams that like to run (Tulsa, UCLA, and VCU all use 68-plus possessions), and an offense (the Bruins) which thoroughly embarrassed the nation's stingiest defense. All four programs also sport defensive turnover rates that rank within Ken Pomeroy's top fifty, and whichever two teams advance to the second round game will engage in an up-tempo, steal-laden affair, so we humbly beseech the assigned officiating crew to swallow their whistles and let those two teams play.
No. 2 Villanova vs. No. 10 Saint Joseph's — East — March 22
When Villanova traveled roughly seven miles to play Saint Joseph's in early December, the game's final score, a 30-point thumping by the Wildcats, gave little indication both teams might meet again in the postseason. However, St. Joe's is brimming with offensive confidence following their Atlantic 10 tournament title. Langston Galloway (57.5 percent from three during the conference tournament) and Halil Kanacevic (back-to-back double doubles against St. Bonaventure and VCU) are carrying a team that is finally living up to the potential expected of the Hawks a year ago, and freshman DeAndre Bembry could be one of the tournament's breakout stars. This game could be a classic Big Fiv … er … tourney tilt.
PREVIEWS: East Region | South Region | Midwest Region | West Region
No. 2 Kansas vs. No. 7 New Mexico — South — March 23
Sure, everyone is waiting for New Mexico to again break hearts and exit the tournament early for the second straight season, but UNM has a massive chip on its collective shoulder this year. New Mexico was comically underseeded — apparently beating San Diego State twice (including in the Mountain West title game) and Cincinnati during non-conference play was insignificant to the selection committee — and has one league player of the year (Kendal Williams, 16.4 ppg) and one player of the year snub (Cameron Bairstow, 20.3 ppg). Similarly to last year's team, UNM continues to relish paint touches, but the current Lobo iteration actually makes those interior looks (51.8 percent, as opposed to 46.1 in 2013). It is unclear whether Kansas big Joel Embiid (8.1 rpg, 2.6 bpg) has recovered from his back injury and will play, a development that could drastically hamper KU's efforts. While Kansas' efficiency ratings haven't budged much without the freshman center, opponents are grabbing 69 percent of KU's misses (up from 62 percent with Embiid in Big 12 play) and the Jayhawks still struggle to defend without fouling.
No. 1 Arizona vs. the winner of No. 8 Gonzaga/No. 9 Oklahoma State — West — March 23
It is too difficult to pick which match-up we'd like to see more, so we'll describe both! Oklahoma State guard Marcus Smart (17.8 ppg) is in the midst of playing himself back into the hearts of NBA GMs, and a strong showing against the Wildcats could springboard Smart into consideration for a lottery pick. Gonzaga, and particularly its bigs, presents defensive problems for Arizona. Sam Dower (15 ppg, 7.1 rpg) thrives on pick and pop jumpers, and consistently knocks down twos from 10 to 15 feet out, an ability which should create halfcourt spacing for Zaga's talented guards. The head-to-head potential for TJ McConnnell (Arizona) and Kevin Pangos (Gonzaga) would also be a highlight of a Zona-Zags match-up.
No. 3 Creighton vs. No. 6 Baylor — West — March 23
Baylor recovered from a midseason swoon — the Bears lost two of eight over the course of a month — to reach the Big 12 tournament final, and as neither team plays much defense, this game would be decided by whichever squad scores more points. Baylor's defense enabled conference opponents to score 1.08 points per possessions, likely the worst defensive efficiency rate of any power six conference at-large team, and though Creighton's Doug McDermott (26.9 ppg) still needs 500 or so points to catch career scoring leader Pete Maravich, he might come close to the record while playing the Bears. Teams dependent on three-point production typically do very well against Baylor — Scott Drew's squad allows league opponents to convert nearly 40 percent from beyond the arc — and the Bluejays might also set some shooting records in San Antonio. Kenny Cherry is key for Baylor — the guard, and his 35 percent assist rate (ranked eighteenth nationally), is extremely underrated.
MORE: 8 teams that can win it all | TV times | Bracket contest
No. 3 Syracuse vs. No. 6 Ohio State — South — March 22
Both Ohio State and Syracuse are in dire need of redemption. At certain points of the season, the two programs were considered shoo-ins for the Final Four, and now both have many question marks. Since the Cuse started the year with a 25-0 record, they have lost four of six (which doesn't include their opening ACC tournament loss), but the presence of freshman Tyler Ennis (12.7 ppg, 5.6 apg) and C.J. Fair (16.7 ppg) cannot be discounted. The Buckeyes nearly made the Big Ten tournament final, and appear to have righted themselves, but how far can a stellar defense carry a suspect offense? Even if this game is decided well before the final buzzer, the match-up of Aaron Craft against Ennis will be satisfying.
No. 3 Iowa State vs. No. 6 North Carolina — East — March 23
Fans of fast-breaks — which, aren't we all? — will love this pairing. The Cyclones and Tar Heels are listed thirteenth and eighteenth, respectively, in Pomeroy's tempo rankings, and we again hope the officiating crew lets this contest play out. As expected for two teams that each use more than 70 possessions per game, both are led by stellar backcourts, including UNC's Marcus Paige, a 6-foot-1 guard who takes an equal amount of twos (49 percent of his 200 attempts) and threes (39.1 percent of his 202 attempts), and DeAndre Kane, a Cyclones guard who plays basketball like a running back, ping-ponging off defenders until finishing at the rim.
No. 4 San Diego State vs. No. 12 North Dakota State — West — March 22
Of all the NBA prospects in this year's tournament field, North Dakota State's Taylor Braun is the most interesting. The 6-foot-7 forward is the prototypical stretch-4, primarily operating within the arc (51 percent from two) but possessing the capability to convert from the perimeter (42.2 percent from deep). Since San Diego State is one of the tourney's stingiest teams, how Braun fares against a defense which easily handcuffs an opposing player's scoring will be closely monitored.
SWEET 16
No. 1 Wichita State vs. No. 4 Louisville — Midwest
It is universally agreed that Wichita State received the toughest draw of any number one seed in recent memory, and it isn't a foregone conclusion that the Shockers will even reach the second weekend, but if Gregg Marshall's squad does face Louisville, the rematch of last year's Final Four will be entertaining. This is a much stronger Shocker squad — Fred VanVleet (5.3 apg) is a pass-first point guard propelling a more offensively efficient team (1.15 PPP, as compared to 1.07 in 2013) — and one used to the Cardinals' trademark defensive intensity. Louisville shouldn't have been a top seed, but like New Mexico, UL was unfairly underseeded. The improved play from Montrezl Harrell (61.4 percent from two), Luke Hancock (32 percent from three since February 1st), and the continued stellar offensive performance from Russ Smith (52 percent from two, 41 percent from three, and an assist rate of 32 percent) could prove a challenging match-up for WSU's grinding and physical defense.
No. 1 Florida vs. No. 4 UCLA — South
Much like the Pac-12 final, this contest would pair a top-rated defense against an otherworldly offense. UCLA's Kyle Anderson (14.9 ppg, 8.8 rpg) has proven to be arguably the nation's most challenging cover, but Florida coach Billy Donovan has numerous options at his disposal to blank Anderson, including the uber-athletic Casey Prather and Michael Frazier II.
No. 3 Duke vs. No. 2 Michigan — Midwest
A rematch from earlier this season, Duke was able to easily dispatch the Wolverines and their ridiculously efficient offense. However, UM has made some subtle tweaks to further offensive production — for starters, Nik Stauskas (17.5 ppg) has left the corner and now plays more on the ball; Caris LeVert, the team's best iso option, now attempts the third highest percentage of shots — and despite their performance in the Big Ten tournament final, reprising this non-conference tilt could result in a Sweet 16 classic.
No 1. Arizona vs. No. 4 San Diego State — West
Highly ranked defenses combined with world class athletes who thrive both in transition and in the halfcourt. This game fills all the requirements for a GOAT Sweet 16 match-up. The defining match-up could be SDSU's Josh Davis against the Wildcats' frontcourt. Davis went from severely underrated at Tulane to now the Aztecs' interior anchor, so while his efficiency has slipped (which isn't a knock on Davis — he just gets fewer touches than he did at Tulane), his ability to battle with Kaleb Tarczewski and Aaron Gordon will help deflect defensive pressure and haul in crucial additional possessions.