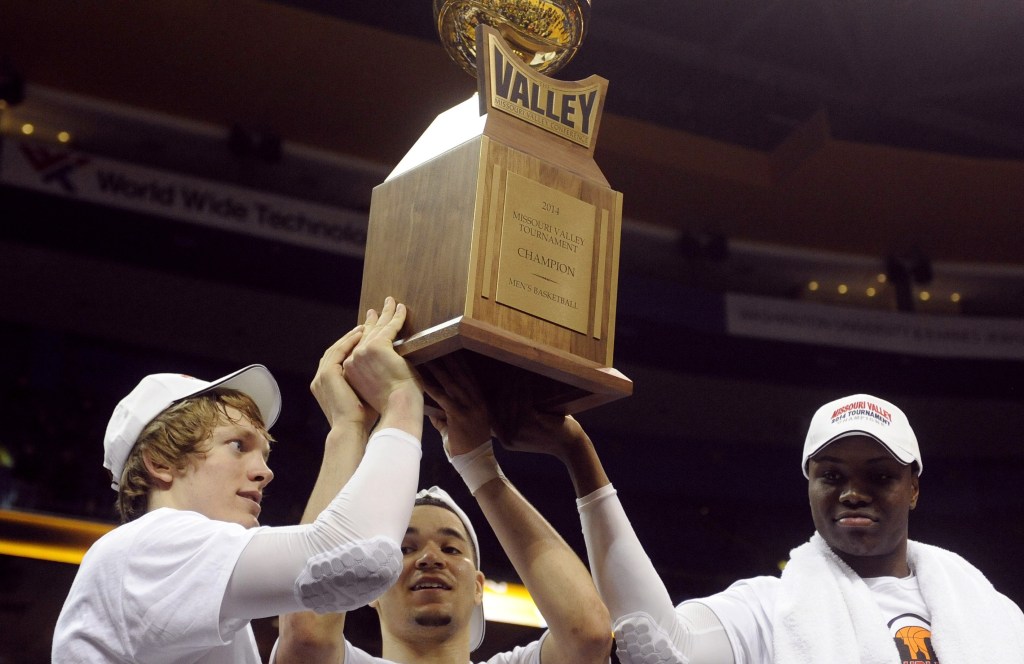 RELATED: East Region | West Region | South Region
No. 3 Wichita State played 34 games and won all 34, but there were still plenty of skeptics across the nation. Gregg Marshall's Shockers will have ample opportunities to prove people wrong, because the selection committee handed them a region that is littered with tough match-ups.
The first possible matchup: eight-seed Kentucky, provided the Wildcats get past nine-seed Kansas State. And the rest of the region is loaded, with a Louisville team that's rolling getting the four-seed by virtue of their non-conference strength of schedule. Rounding out the top four seed lines are two-seed Michigan, the Big Ten regular season champion, and three-seed Duke.
MORE: Read through all of our bracket analysis here
Michigan, Duke and Louisville all drew interesting opening match-ups. The Wolverines will face a deliberate Wofford team, with Duke drawing Atlantic Sun champ Mercer and Louisville meeting up with Rick Pitino protege Steve Masiello's Manhattan Jaspers. Also of note in this region is the fact that three First Four games will feed into this region, including Iowa and Tennessee meeting with the winner getting six-seed UMass.
Fran McCaffery's Hawkeyes flamed out down the stretch, going from a team playing for a protected seed to one that will need to win seven games to win a nation title. Add in N.C. State grabbing an at-large, and this region is full of surprises. Even with the Shockers going undefeated there are many who don't believe. If Wichita State can navigate this region and get to Dallas, let there be no further doubt as this is an incredibly tough region.