The pictures are gruesome: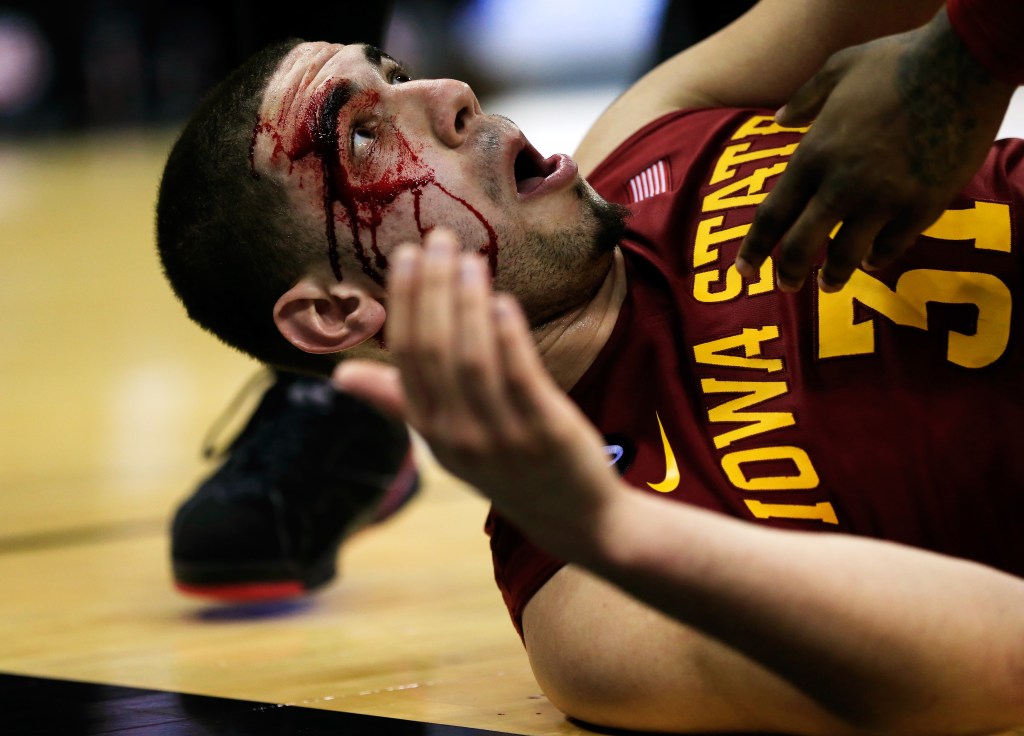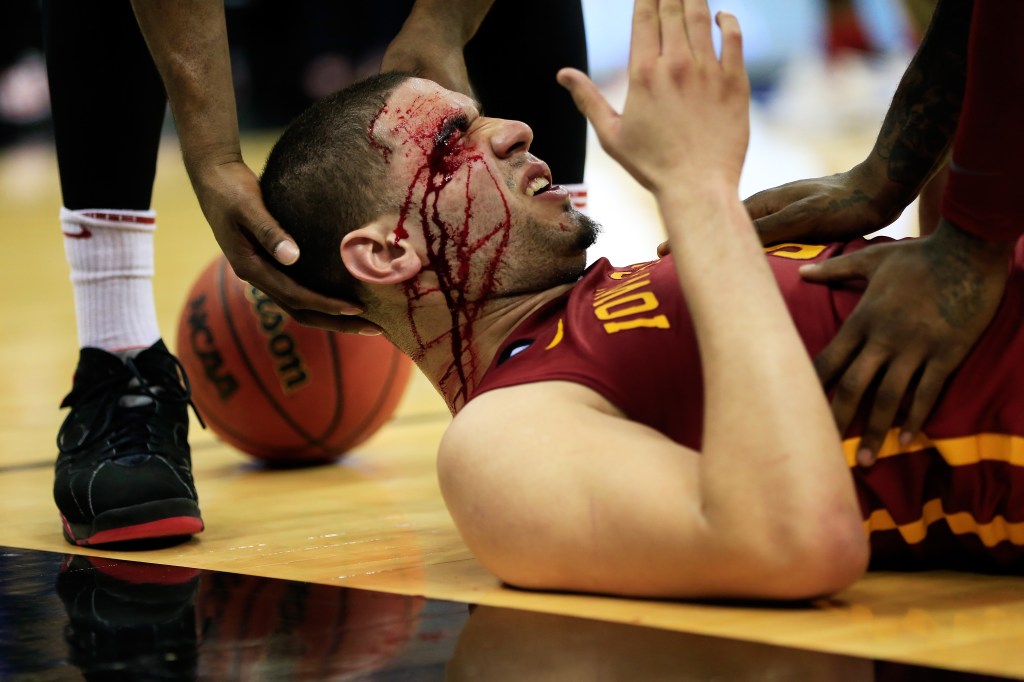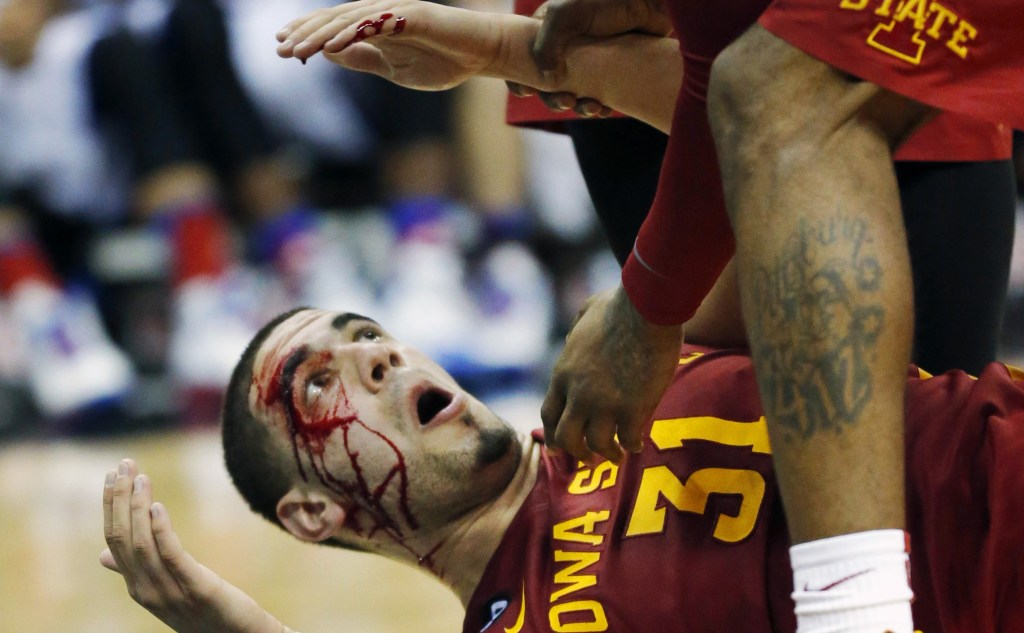 But the good news is that Niang, who finished with 25 points and seven assists in the win over Kansas, only needed five stitches to close the wound and that he should be good to go to play in the final against Baylor.
What's crazy about this play is that the blood made it look a lot worse than it actually was. Niang just happened to get hit in the right spot. As anyone who has ever taken a shot to the eyebrow knows, a cut there will bleed profusely.
Here's video of the play where he was injured: